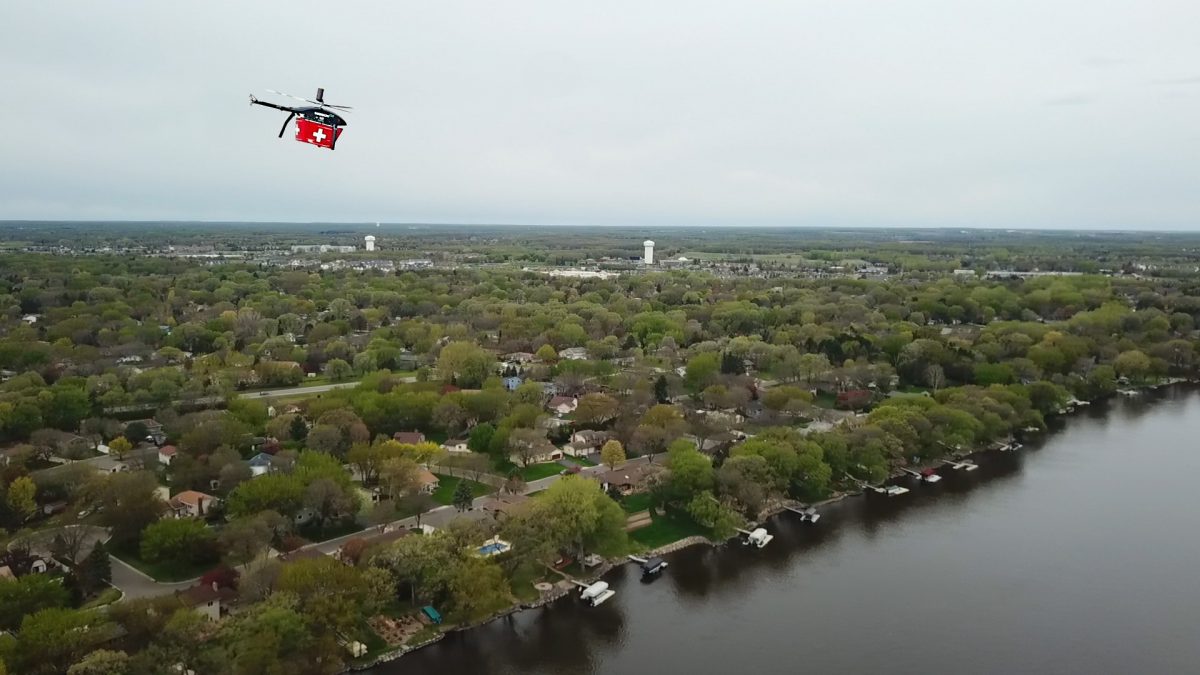 It was the longest five seconds of Dr. Shaf Keshavjee's life. On a late afternoon in 2021, he waited on the rooftop of Canada's Toronto General Hospital, watching a drone crest the horizon and hover above its landing pad. "It seemed to hover forever," says the director of the Toronto Lung Transplant Program.
"In medicine, you do many stressful things with unknown outcomes. You're trained to handle it, because you have complete control of the situation," he tells me. "But this was different. I had to trust technology out of my control."
The drone carried a lightweight, carbon fiber container holding a pair of lungs, ready to be transplanted into a 63-year-old patient.
The lungs, filled with oxygen and set at the correct temperature, traveled hundreds of feet in the air for nearly a mile over busy downtown Toronto. It took six minutes.
This breakthrough flight was another rung on the ladder of a new application for drones in healthcare: Delivering organs quickly and efficiently for life-saving surgery. But at each rung, there are challenges – like responsible management of the crowded airspace of a new kind of highway.
Autonomous, vertical-landing planes
Disrupting delivery?
How autonomous electric planes could change the logistics industry.
Flying medical supplies to kidneys and corneas
Drones, unmanned aircraft systems (UAS) or unmanned aerial vehicles (UAV) were once regarded mainly as a hobby. But they're now poised to reach a market value of 40 billion US dollars by 2027.
Some hope autonomous aircraft like MightyFly will soon deliver goods to shoppers. Hunter Kosar, owner of US shipping company Twisted Nail Broker Services, noted a niche hybrid-electric, vertical take-off and landing (VTOL) autonomous aircraft could focus on transporting time-sensitive supplies like organs. "Organs are light, expensive and needed fast. Healthcare would pay a lot to receive a heart for transplant in 90 minutes instead of 4 hours."
In 2019, Zipline crafted a fleet of drones to carry medical supplies to Ghana's remote areas. In 2021, UPS Flight Forward achieved a US first by drone-delivering COVID-19 vaccines in North Carolina.
To healthcare specialists, drones are an obvious next step for delivering organs beyond the usual helicopter or plane.
It's common sense to use drones. Why use a plane to deliver something that weighs 2.2 kilograms (4.9 pounds)?

Dr. Shaf Keshavjee, Director, Toronto Lung Transplant Program
In 2020 drone start-up MissionGO Unmanned Systems' medical cargo branch partnered with Nevada Donor Network to successfully deliver kidneys and corneas. The 10-mile (16 km) kidney delivery was the longest organ delivery flight in drone history.
The organs were intentionally unusable as the flight's purpose was research. Lab technicians took a graft of the delivered kidney and found no negative effects from the flight. "The organs didn't degrade," says MissionGO CEO Scott Plank.
Plank is encouraged by healthcare working with airspace "to solve a major problem, produce a lower carbon footprint and foster a more efficient supply chain."
MissionGO is one of the few drone firms with US Federal Aviation Administration (FAA) certification to deliver human organs for transplant. It all began at University of Maryland in 2019 when a university team used a drone to deliver kidneys to a patient 2.8 miles (4.5km) away within 10 minutes. University of Maryland Medical Center's Dr. Joseph Scalea recognized he was onto something monumental and, within months, co-founded MissionGO.
While organ delivery by drone is in its infancy, a concern nags enthusiasts like Dr. Keshavjee. "There must be a focus on safety and compliance. What will happen when drones take to the skies and start running into each other?"
Managing a new kind of highway
"Call us the Google Maps for drones, but the roads don't exist yet," says Michael Healander. His Detroit-based start-up Airspace Link may be about to become the US air traffic control system for drones.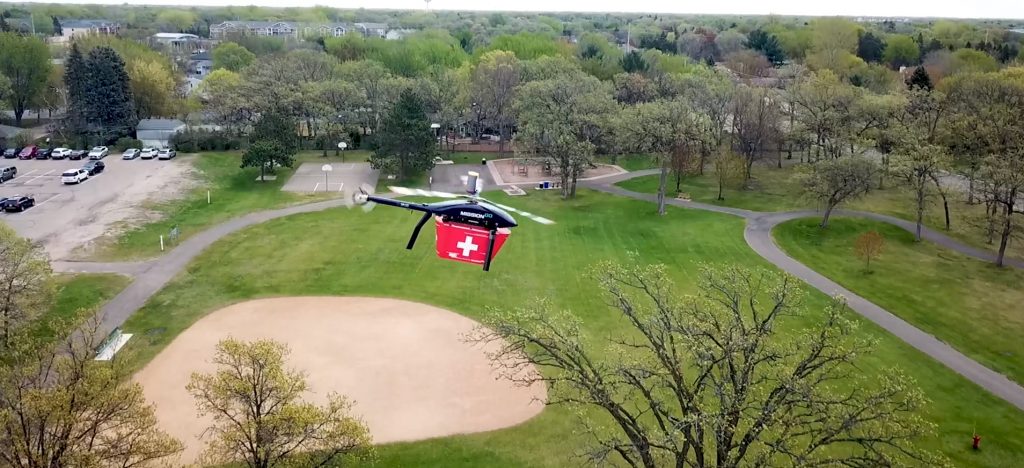 Already FAA-approved to oversee low altitude flights, Airspace Link helps drone pilots know where they can fly, any temporary flight restrictions ahead and nearest airport locations. They also communicate with 2,700 US airports, alerting them to any drones coming into their airspace. They use more than 50 datasets, from building footprints and heights to helipad locations to hyperlocal weather.
Healander says drones are the future of delivering organs safely and efficiently. He also foresees other medical uses for drone delivery. "Delivering prescriptions to people with mobility challenges or in rural areas," he suggests. "Blood samples have to go to a lab, so instead of a patient waiting days, the drone could deliver the samples and the patient receive results in hours."
Next time you happen to catch sight of a drone careening across the sky, it might be more than a tech lover having fun with a new toy. You may be witnessing a seismic shift in how we deliver critical medical treatment to those most in need.