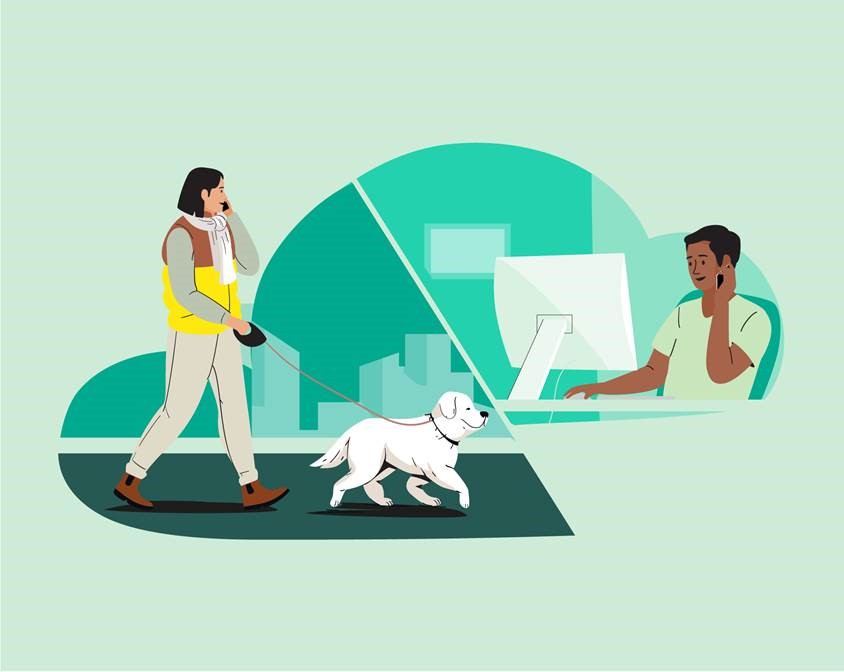 Companies are struggling with how to move to let employees have the choice to work at the office, from home or somewhere else – known as hybrid work. A 2022 study by career consultants Zippia found that 84 percent of companies have implemented or plan to implement remote work. Employees are more than ready for it, with 83 percent saying they prefer hybrid work in Accenture's 2021 Future of Work study. Yet, as the economic outlook worsens, it's possible that employee urgency about hybrid work could wane in favor of job security, benefits and company culture. A 2022 Expectations at Work study by BCW (part of WPP) indicates that a certain "confidence across the different employee groups has been eroding, triggering a change in the core expectations and priorities employees now seek from their employers."
In any event, implementing hybrid work well is harder than most leaders think. On top of general post-pandemic fatigue, there are hard questions. How much can you require workers to come into the office or stay home? When and why should we be in either space? Should we change contracts and compensation? Which IT systems will we need? The answers are complex, and there's no one-size-fits-all.
Three things to think about
Outside in-person roles and sectors like manufacturing, hospitality and medical procedures, many have now experienced remote work. In the US, thirty-five percent worked from home during the pandemic. In the UK, it was as much as thirty-eight percent, and in France, nearly thirty percent.
Businesses must decide the future of their work conditions. Allowing office and remote work means adapting your reality, being more flexible and changing how you communicate. When considering hybrid work, leadership should assess three things: How to create a company culture that fosters optimal employee engagement, best serve existing and future clients, and give teams the right oversight and tech.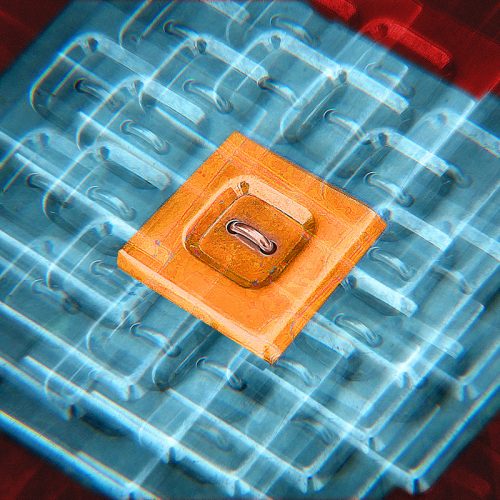 There's no shortcut to gaining customer trust – you must earn it. But the best place to start is with your employees.
Charting a post-pandemic path
Effective change requires knowing where you come from. When a legacy company – one that's existed for decades – wants to make a significant change in how they work, it must understand its existing corporate culture. After years of working one way, principles and work styles become ingrained, including relationships with customers and suppliers.
The pandemic created an exceptional moment when companies brushed existing culture aside. There will have been changes, many of which will be invisible. Still, there are also dark clouds on the horizon: Economic uncertainty, consumption habits and expectations changes, and social and political unease.
Using empathic leadership to engage
Research from the University of California, Berkeley Haas and Stanford University found the pandemic provoked many favorable changes in beliefs, behavior and relationships. They reported, "Organizational cultures in the pandemic era have generally shifted away from a high-performance orientation to one that prizes empathy, understanding and mutual support."
Empathy – especially from leaders – has a direct, positive impact in the workplace, according to Catalyst research. With more empathic leaders, 61 percent of employees report being able to be innovative, compared with 13 percent of those with less empathic leaders.
Increased uncertainty and the need for dramatic change will make leaders with empathy even more valuable to their companies.
In stressful times, softer, friendlier attitudes may get compromised, so leaders must double down and carefully model the behavior they want to see across their organization.
Leaders should especially watch employee engagement. In light of high resignation rates post-pandemic and recruitment challenges, HR departments should pay extra attention to onboarding in a hybrid environment. With recruitment and initial training done remotely, new employees struggle to understand the culture and establish trusting relationships with others.
When leading a company or a team, show up fully as yourself. Be transparent about your own issues and connect authentically with your teammates.
When you show up as your whole self, vulnerable and imperfect, it will help you to build trust and foster sincerity. Of course, that doesn't mean you shouldn't strive to be the best version of yourself. Being open, genuine and humble makes your colleagues and employees more likely to speak up and feel engaged. Two-way communication will be your bread and butter to survive the transformation to hybrid work.
Focus on customers
Since it's harder to manage communication in a hybrid environment, it's tempting to use data, financials and automation to manage customers. But the human element, in all its messiness, is more important. Employees' roles and engagement are critical to good customer experience.
The pandemic, social movements (like Black Lives Matter) and global political turmoil have changed how customers feel, interact and buy. As expectations change, staying keenly attuned and finding ways to understand better your past, current and future customers will be essential.
You'll also need to work to break down company silos and product-centric orientations, which put the focus a few steps away from the customer. Bill Kanarick of EY explains in MIT Technology Review, "Customer-centricity forces you to take a horizontal view where you're trying to orchestrate across the organization to the benefit of the consumer." In other words, customer experience relies on people in different departments across the company, often without a common line of command. While it may be challenging, winners know how to take risks, move fast and focus on a few key levers and performance indicators rather than trying to meet all needs and clunky dashboards.
Support systems that facilitate your goals
Systems support internal operations, so how you facilitate communications aligned with your business goals and leadership style should be a top priority. There are many communication tools, like Slack, Adobe Cloud and Microsoft Outlook, and great add-ons for hybrid work like Mural and Miro for brainstorming and workshops, Rally and Doodle for meeting management and Monday.com and Trello for project management.
Another important aspect is configuring cybersecurity, especially for sensitive data. Your systems will need security tailored to changing locations, moving pieces and the varied tech found in homes and remote offices.
Security responsibility in hybrid work falls more on employees, says Leonid Grustniy: "Transporting your work – laptop, files, flash drives – between the office and home can place corporate data in danger from carelessness or even theft."
Regardless of tools, leadership must focus on human matters: Empathy, doing what you say and saying what you do, being fair and firm in how you treat employees, and most importantly, modeling the behavior you wish to see.
The move to hybrid work will take much trial and error, and flexibility. Larger tech companies like Amazon, Apple and Google will likely pave the way in how we manage hybrid and remote conditions, but applying other organizations' ideas isn't enough. Every sector and different company culture will need its own solutions. Good luck on your journey.