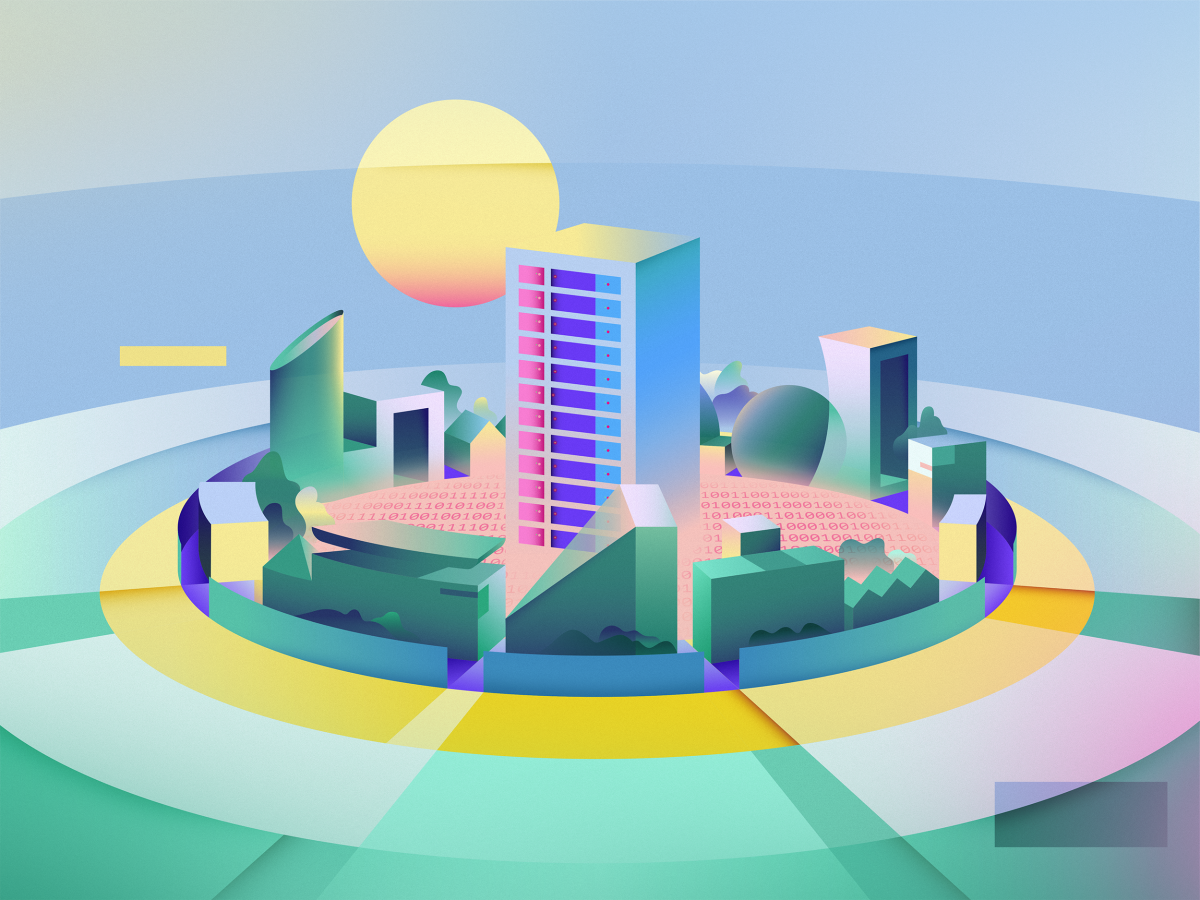 Home to the physical servers that keep the Cloud aloft, data centers have become vital pieces of global IT infrastructure. These centers now provide computing horsepower for billions of connected devices.
But our digitized world needs a lot of energy to function. Data centers consume over 1 percent of the world's electricity. With thousands of servers to run and keep cool, large data centers can use as much electricity as a small city. Ireland's favorable geography and regulation have so far attracted over 70 data centers, powering global Cloud services for tech giants like Microsoft and TikTok.
Managing the energy footprint of data centers is a challenge that will only grow. Ireland's energy regulator says data centers could use almost 30 percent of the country's electricity by 2027, endangering climate goals.
Adding to the energy toll, over 75 percent of data center electricity becomes waste heat. Could the way data centers act like giant radiators help reduce some of their climate impact?
Kaspersky Industrial Cybersecurity
Securing Industrial Operations
Effective protection against downtime with market-leading industrial cybersecurity
Data centers make great heaters
Ireland's weather is famously cold and wet at almost any time of year. Keeping homes and businesses warm, mostly using gas or oil boilers, makes up nearly a third of Ireland's carbon emissions.
For John O'Shea, Energy Systems Analyst at Dublin energy agency Codema, the synergy between Ireland's heating needs and its data centers' waste heat is clear. "In winter, a data center can provide heating up to 85 degrees Fahrenheit (29 degrees Celsius) similar to a gas boiler, with better energy efficiency than a heat pump in a new house."
O'Shea and his team are part of the Tallaght District Heating Scheme through the EU-funded Heat Net project. And it's on track to turn data center heat waste into a sustainable heat source for the Dublin suburb's homes and businesses. From 2022, water cooling servers in Tallaght's Amazon Web Services (AWS) data center will be upcycled through a new district heating network.
Flowing through a circular network of pipes and heat pumps, the data center's waste heat will warm a university campus, municipal buildings and several thousand homes.
A new way to approach an old solution
As a way to heat buildings collectively in urban areas, district heating schemes are nothing new. In Scandinavia, the 1970s oil crisis made sustainable heating a priority for urban planners. In Copenhagen, almost 95 percent of heating comes from reused waste heat from factories and other heat emitters. Although data centers have been used to power existing district heating networks in Scandinavia, Tallaght might be first to build a new heating network around a data center.
Using data center waste heat to provide low cost, sustainable heating is a rare win-win climate solution. O'Shea says, "From phase one, we'll save 1,500 tonnes of CO2 each year by using something that's otherwise vented into the atmosphere." He thinks the solution has global potential, pointing to a paper he co-authored showing unconventional heat sources like data centers could provide 10 percent of the EU's total heating and hot water.
With efficient heating comes efficient cooling
The district heating program also helps reduce another big environmental impact of data centers: Water use. Many data centers use evaporated water to cool servers. At peak times, one data center can use over a million liters of water a day.
When data centers are part of district heating systems, recycling heat in a closed-loop system, they waste far less water.
In return for transferring waste heat to the network, the center gets cooler water back, reducing or even removing the need for evaporation cooling.
O'Shea says the system's benefits go even further. "Because our network is always monitoring heat output, we've got an extra set of eyes on the health of the data center cooling system." This extra monitoring could save money and hardware damage – a recent study of 41 data centers by leading digital infrastructure provider Vertiv found the average cost of a downtime event was over 506,000 US dollars. The most common cause was power or cooling failures.
Beyond district heating
Paul Deane, a researcher fellow at Ireland's MaREI Environment Research Institute, agrees the Tallaght heating solution has big potential but notes combining data centers with district heating "is not a magic bullet."
Deane points out that in Ireland alone, data centers may contribute "around 1 million tonnes [of C02] each year by 2030." He thinks data center energy use demands a combined approach. "We need proactive solutions like district heating and other measures like greater renewable energy use and carbon offsetting."
Some in the Irish parliament have described growing numbers of data centers when the government is reaffirming its commitment to a carbon-neutral future as "out of control," but Deane sees a silver lining. "You can look at data centers in two ways: As part of the problem or part of the solution. I like to look at them as a solution." He adds, "We need data centers, but we also need them to be cleaner."
For Deane, proactive solutions like Tallaght's district heating system are a step in the right direction. With free heat from an industrial by-product and dramatically reduced CO2 emissions and water use, it's hard to argue with that.