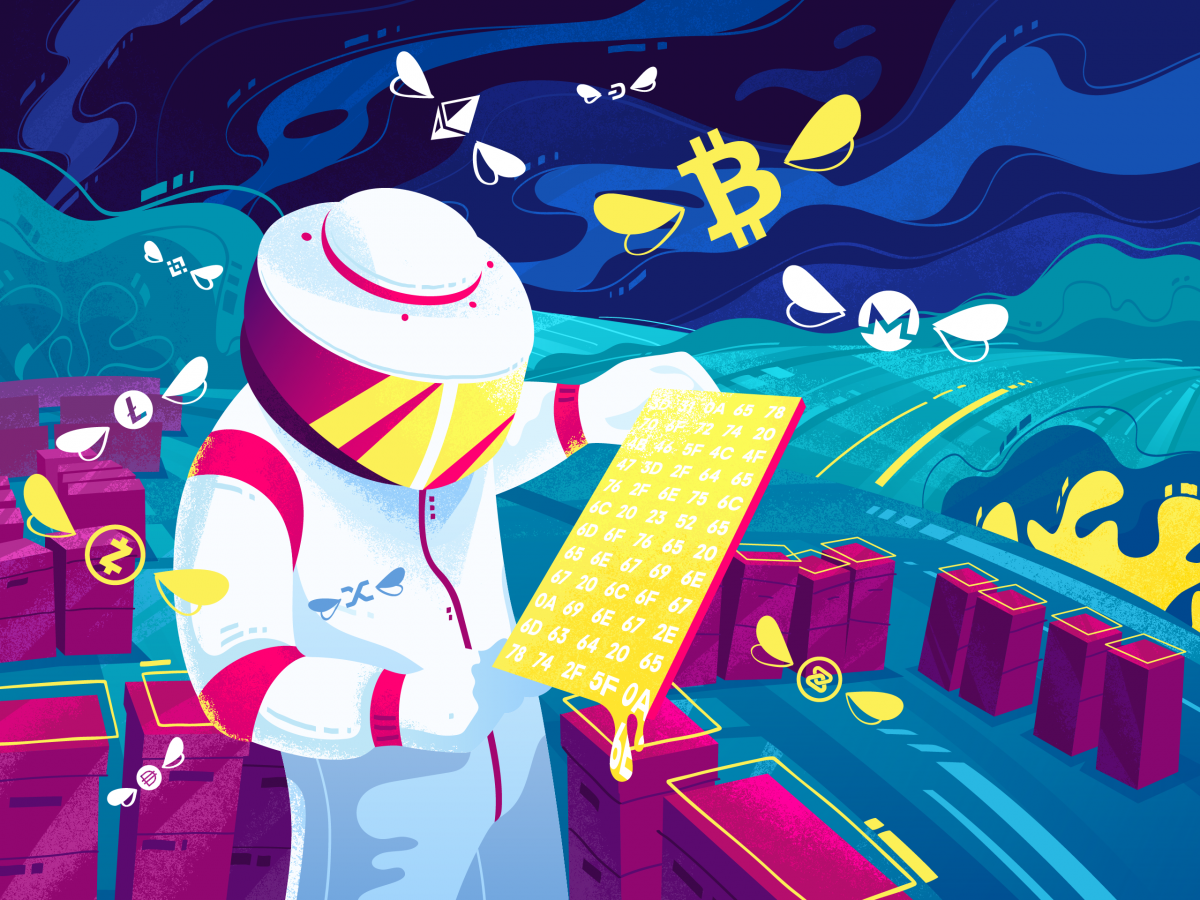 There are more cryptocurrency users worldwide than people living in Canada. As of mid-2020, there were 40 million. That's not surprising, given cryptocurrency's many attractions, but projected market growth between 2019 and 2025 – at 50 percent – seems modest.
An indication of why might be found in an October 2020 report, in which global financial services giant PwC (formerly known as PricewaterhouseCoopers) implores businesses to look seriously at blockchain while all but dismissing cryptocurrencies. They're bothered by the state of cryptocurrency regulation:
Unlike central bank‑issued digital currencies (which are legal tender) and regulated stable coins, cryptocurrencies are not a regulated means of payment in many jurisdictions and their use is even illegal in certain countries.

PwC's 2020 report, Time for trust — The trillion-dollar reasons to rethink blockchain
Regulation may be one of the main showstoppers in cryptocurrency. While blockchain-based startups and crypto-related companies are in their heyday, it's hard for government agencies to keep up with their speed, and some countries are taking a conservative approach. Let's look at crypto regulation today, the risks and what can be done about them.
Cryptocurrency regulation around the world
More countries now realize cryptocurrencies are an inevitable part of their financial system. So they're starting to regulate rather than restrict.
Europe
The European Union is on the progressive side in regulation, but the regulations in Europe also vary among member countries. In 2015 the European Court of Justice ruled cryptocurrency exchanges exempt from value-added tax.
When it comes to anti-money laundering and safety, all European countries follow the 2019 Financial Action Task Force standards. These say crypto sites must comply with 'know your customer' and anti-money laundering rules, and share data with the regulator.
USA
In the US, cryptocurrencies are not integrated into the country's financial structure, mostly thanks to their Securities and Exchange Commission regulation and suspension of crypto trading in 2020. While federal and state governments have engaged with the issue, there's been little formal rulemaking.
Regulation is different state to state. For example, Wyoming passed a bill exempting cryptocurrencies from property tax, and New York brought in restrictive rules that saw many crypto-related companies leaving the state.
Russia
While Russians, in general, are rather crypto-friendly, the Russian government hasn't yet decided what Bitcoin and cryptocurrencies are and seem mostly hostile toward them. In July 2020, Russian authorities accepted a bill, On Digital Financial Assets, expected to be adopted in early 2021. It legitimizes cryptocurrency trading but bans cryptocurrencies as a payment method.
India
In 2020 the Indian crypto community won a two-year-long battle with the Reserve Bank of India. Cryptocurrency exchanges in India rushed to re-integrate banking solutions supporting the Indian Rupee.
A few months later, the government's focus changed. India now plans to introduce a law banning cryptocurrency trading.
What are the risks of working with cryptocurrencies?
When working with crypto, the biggest risk is the unknown. Many gray zones could be harmful to crypto companies, especially those providing coin and wallet exchanging services or accounts for storing them.
Anonymity, praised by crypto enthusiasts, is irreconcilable with most regulation. It's hard to find the balance between user satisfaction and anti-money laundering compliance.
Entrepreneurs in crypto have a hard task to ensure customer funds and data are secure, prevent fraud and meet all legal requirements, but it doesn't stop thousands of companies operating in the crypto field. For example, Google Pay enables crypto payments. Aside from extra attention to constantly changing legislation, many risks are covered by know-your-customer procedures and multi-factor authentication.
SECURE FUTURES
What's coming next?
Be first to find out what's happening in tech, leadership and cybersecurity.
On fraud prevention, risks are like those every fintech company faces. Stolen or hacked cards, wallets and accounts are the most popular tidbit for scammers. In the crypto field, it's especially dangerous because blockchain transactions are irreversible.
Crypto exchanges are also obliged to detect transactions that could be high risk, such as forex, gambling and unregulated pharmacies. The crypto field should focus mainly on preventing fraudulent or suspicious operations — such precedents can cost companies operating licenses in the blink of an eye.
How could regulation around cryptocurrency help?
Business often sees regulation negatively, but it can work. Having a certified, coordinated system, although it may reduce efficiency, is easier than running a business in total uncertainty. Regulation would probably also speed mass adoption of crypto assets by traditional financial institutions, legitimizing cryptocurrencies for many.
Although it's a global currency, global regulation is unlikely. Even if there were something that glues all countries together, the currency might not handle it. Today, crypto assets don't even have a clear definition. Their legal status is up for discussion in many countries.
It would be simpler for companies and clients to have one comprehensive regulation. The EU's requirements make it relatively easy to operate in its 27 countries. Ironically, enthusiasts believed blockchain would bring global accessibility and decentralization, but one of its main impediments is what they fought against.
Crypto businesses can encourage regulation that will bring greater security for users without being overly restrictive. The main safety concern with cryptocurrency is how well users understand it before entering the market. Some platforms in the crypto field give misleading or confusing information, or use gambling, forex business models or scams. These practices cast a shadow over legitimate companies, forcing regulators to implement restrictions for investor safety.
It's far from the prevailing wisdom among crypto enthusiasts to promote a "safety first" approach over reduced responsibility for crypto-related companies. But safety doesn't have to mean restrictions. Every reputable company should play their part in creating a safer crypto world.