What is Twitch?
Launched in 2011 and now owned by Amazon, Twitch is a live-streaming platform geared towards gamers. Users can watch other people playing video games, interact with other viewers, or live-stream their own game playing. You can't join a live game on Twitch, but you can chat to other users who are watching the game in real-time. You can also watch playbacks of games being played.
Many different games are streamed – popular titles such as Fortnite, Teamfight Tactics, League of Legends, and Grand Theft Auto V are among the most popular. Twitch also features content geared towards live and recorded broadcasts covering music, talk shows, travel, and food. The platform hosts e-sports tournaments where matches between competitive players are shown with live commentary, plus livestreams of news, events, and demos from popular gaming conventions.
Twitch fans use the site to see their favorite players, view their favorite games, learn game tips, and discover new games. The appeal lies in a blend between the games themselves, the people who play them, and the social interaction on offer. There are both paid and free versions of Twitch, with paid tiers removing ads and providing more features to users.
How does Twitch work?
There are different ways to watch Twitch:
On the internet – by visiting Twitch.tv
On the app – available on both iOS and Android
On video game consoles – such as Xbox and PlayStation
Other platforms – such as Amazon TV and Google Chromecast
Anyone can watch games on Twitch, but to get the full experience, including the ability to broadcast your own gameplay, users need to sign up for a membership. Once you're signed up, you receive your user page, called a channel, with your chosen ID as part of the URL – e.g., twitch.tv/yourusername.
As a user, you can mark channels to follow and participate in chat. You can also subscribe to individual channels for a fee or pay Twitch for a Turbo membership, which provides extra benefits.
Twitch also offers direct messaging, a private conversation between two users, plus what are known as 'whispers'. Twitch whispers are a way for users to interact privately in a public group chat. By typing "/w" into a chat, followed by the username that you want to communicate privately with, only that user will see your message in the group chat.
Besides broadcasting and chatting with viewers, Twitch broadcasters can also apply to join Twitch's partnership program via an online application. If accepted, partnership allows them to earn money through ad and subscription revenue, plus the ability to choose when commercials run so that broadcasts aren't interrupted at awkward moments, and automatic transcoding of content.
Twitch suspends accounts or channels which don't conform to their terms of service or the rules of conduct. Potential violations include copyright infringement, harassment, hate speech, sexually explicit content, illegal activity, spamming, hacking games, streaming games before their NDA-enforced official release dates, or streaming irrelevant content. Channel owners can also suspend you from their channels for any reason.
There is even an event called TwitchCon which takes place twice a year (once in the US and once in Europe), where streamers and viewers come together for discussion panels, meet and greets, and much more. It's well attended and discussed on most of the popular streams.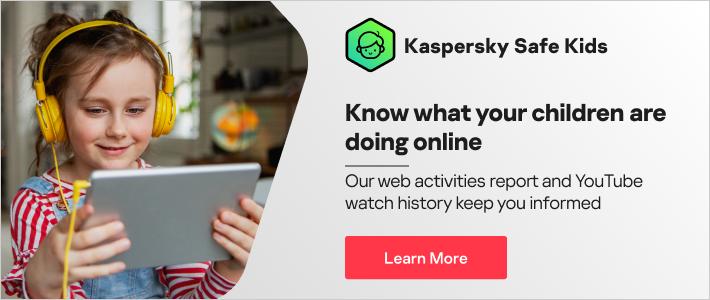 How old do you have to be to stream on Twitch?
Twitch is aimed at users over the age of 13. Young people aged between 13 and 18 may only use Twitch if their parent or guardian agrees to Twitch's terms of service. Twitch does not offer a filtered service comparable to YouTube Kids, nor controls that parents can use to limit a child's viewing time or the number of channels they can watch. Twitch streamers who deem their content inappropriate to younger audiences can enable content warnings on their streams.
Is Twitch safe for kids?
As with any online space, there are risks associated with letting kids use Twitch unsupervised. Potential parental concerns include:
Violent games: Many of the games shown on Twitch are harmless. But some include violence and are intended for mature audiences.
Swearing or profane language: Because the gameplay is live, there can be graphic language, conversations, or points of view expressed.
Cyberbullying: Bullying can take place on any social network. There have been reports of harassment on Twitch towards other users.
Advertising: For free accounts, there is a lot of advertising, including for movies and games aimed at older audiences, as well as fast food.
Potential for time-wasting: If you're already concerned about the amount of time your child spends playing or watching video games, Twitch could entrench that further.
Phishing and other in-chat scams: The chat feature could provide a direct line for scammers to communicate with unsuspecting children.
Costs: Twitch is free to sign-up and watch games, but if you want no ads and extra features, then you have to pay. Viewers can also subscribe to individual gamers' feeds and purchase "bits" (similar to badges) to cheer on their favorite players, which can add up quickly.
Lack of parental controls: Twitch doesn't offer any parental control features for parents, and your child could easily talk to someone they don't know on the platform.
Swatting: This is a form of online harassment that involves an online gamer calling 911 to falsely report an emergency or crime — such as a murder or hostage-taking — at another gamer's address. In effect, the caller is calling a SWAT team on someone, which can have dangerous consequences. In a notorious case, a swatting call involving a supposed shooting and kidnapping led police to a false address, where police shot and killed the resident when he opened his front door and appeared to reach for his waist.
Overall: Whenever live-streaming is involved, parents should be cautious as the content isn't edited. Unfiltered language and inappropriate imagery could be shown as there is no delay between what is happening live and what your child sees on screen.
Spam and scams plus violent, obscene, and sexual content are all prohibited in Twitch's community guidelines, but there are still instances of this type of content appearing. Twitch uses moderators to attempt to stop inappropriate content from being shared, but this won't stop all inappropriate content from showing. This means your child could see something they find upsetting or that you don't want them to see. In addition, when you open Twitch, it automatically plays videos featured on the homepage, and there's no way for you to restrict what your child can see.
Is Streamlabs safe?
Also relevant to Twitch is Streamlabs. Streamlabs is a live-streaming software that integrates Open Broadcaster Software with viewer interactions, chat management, and tip donations. Streamlabs distributes their users' content over Twitch and other platforms such as YouTube Live and Facebook Live. Within the context of live-streaming, many users consider Streamlabs to be safe.
Make good use of the Twitch privacy settings available
Privacy is an important aspect of any online service. For any online platform you use, including Twitch, it's a good idea to review your privacy settings periodically to make sure you're not making public any data you would prefer not to.
You can find Twitch's privacy settings within the account settings. To view Twitch account settings, click on your profile picture, then click Settings.
Within Settings, go to the Security and Privacy tab. Scroll to the bottom, to the Privacy section. Within the Privacy section, you can:
Show Blocked Users – this allows you to see who you have blocked and unblock them if you have changed your mind.
Block Whispers from Strangers – this prevents strangers from sending you a private message unless they are a friend, follower, or subscriber, or if they are one of your mods or editors. However, even with this setting enabled, strangers can always reply to whispers you send.
Block Receiving Gifts on Channels You Don't Follow – this prevents you from receiving gift subscriptions to channels you don't follow.
Hide Progressive Gifter Badges and Gifts Given Count – this prevents other users from being able to see if you regularly gift subscriptions.
Hide Subscription Status in Chat Viewer Card – this hides how long you've been subscribed to a channel.
Hide Founder Badge – this hides your founder badge from channels where you would be eligible to have one.
Manage Consent Preferences – this controls which ad services use analytics to tailor adverts to you.
How to block a user on Twitch
If someone is bothering you, you can block them. Then they won't be able to send private messages or friend requests, rehost your streams, or gift subscriptions to your channel. What's more, you will not see their messages in chats that you do not moderate.
Click the offender's username.
In the card that opens, click on the three dots.
Select Block <username>.
Another way is to send the message /ignore <username> in the chat. If you don't want to break away from the broadcast or waste time clicking around in the settings, this option is convenient.
If someone bothers you in private messages:
Click on the gear icon in the chat window.
Select Block <username>.
Twitch safety tips
Whether your child is live-streaming or watching, there are some Twitch security precautions you can take to ensure that it is a safer experience:
If live-streaming, make sure the game your child is streaming is age-appropriate, as well as ensuring that your chat is monitored, so you don't invite any unwanted attention.
If your child is mostly watching other gamers live stream, research the people and channels that your child watches and ensure that they are watching age-appropriate streams.
Advise your child not to click on suspicious links. Game streaming chat features can contain malicious links, which could download malware onto your device and steal log-in credentials and online assets.
Similarly, teach your child about phishing These are emails designed to look like they come from a legitimate source but are really angling for confidential information – which cybercriminals could use to take over your account or steal payment details.
Consider using a parental control app like Kaspersky Safe Kids – this allows you to block adult content, manage access to inappropriate games and apps, and manage screen time by device.
While Twitch and other live-streaming platforms can be risky for younger kids, understanding the platforms and following sensible precautions can allow teens to enjoy live streams on an array of topics.
Related articles: