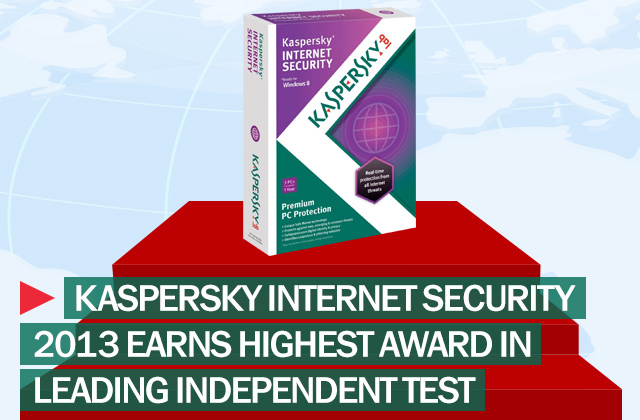 Under Dennis Technology Labs rubric, "The ideal product would block all threats and allow all legitimate applications." Not only did Kaspersky's latest Internet Security solution perform better than any other product at accurately identifying threats, scoring 388 out of 400 possible points or 97 percent on its total accuracy rating, but it also blocked just one legitimate program.
In addition to accurately identifying threats and legitimate programs, Kaspersky Lab's consumer product scored 99 points out of a possible 100 in the "protection scores" category that measures a product's overall ability to prevent compromises.
Dennis Technlogy Labs tested the products on their ability to react to threats in real-time and find and block threats during the antivirus scanning process. As mentioned above, the tests also assessed false positives. Kaspersky Internet Security missed just one threat throughout the test as opposed to the average 5.7 missed by the other vendors. Kaspersky also blocked just one legitimate application, which was also better than the average of 3.5 false positives from the other vendors.
This is the second consecutive Dennis Technology Labs test in which Kaspersky Internet Security 2013 received highest honors. In May 2013 the expert testing organization named Kaspersky Lab's solution the best following a similar spate of tests.