Kaspersky Automated Security Awareness Platform
An online learning platform that builds cybersecurity awareness – safeguarding your network's security and giving employees the knowledge to perform without limits.
Efficiency and ease of training management for organizations of any size
Ease of use & learning efficiency for employees

Time-saving program administration for companies

Launch your awareness program in just a few steps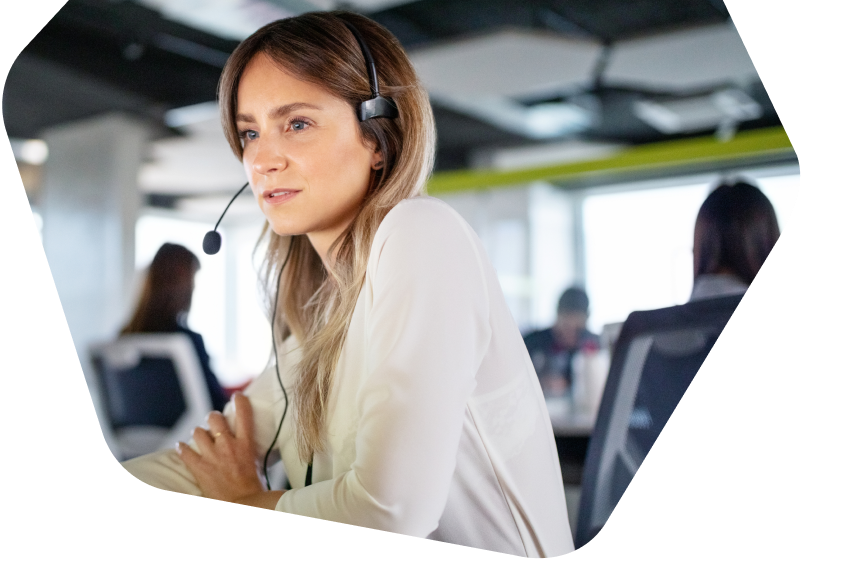 Efficient. Easy. Effective.
Over 25 years of cybersecurity expertise have gone into creating the most relevant cybersecurity training content around. Choose between a Main course and an Express course – whatever works for you. Register now for an instant free trial!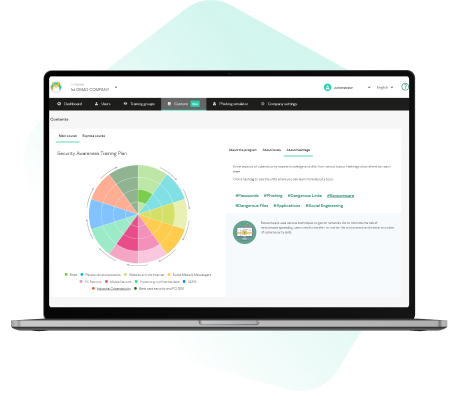 350+ key cybersecurity skills

All major cybersecurity topics – practical and essential

Interactive, varied content

Lessons, tests & simulated phishing attacks keep learners engaged

High level of skills acquisition

Incremental interval learning maximizes skills retention

Accessible and easy to grasp

Clear, logical structure makes the content easy to understand
What's inside Kaspersky ASAP?
The Kaspersky Automated Security Awareness Platform includes a Main course and an Express course, to suit any of your training needs
Comprehensive awareness training with topics divided into complexity levels
Short, highly engaging training in audio-video format
Stop your staff from falling for phishing
Subscribing makes it easier
Multi-tenant support for managing subsidiaries is an important feature for larger or diversified organizations as well as managed service providers and holding companies.
Flexible licensing with monthly subscriptions and the ability to manage multiple customers under a single account is a significant benefit for MSP partners and e-learning centers.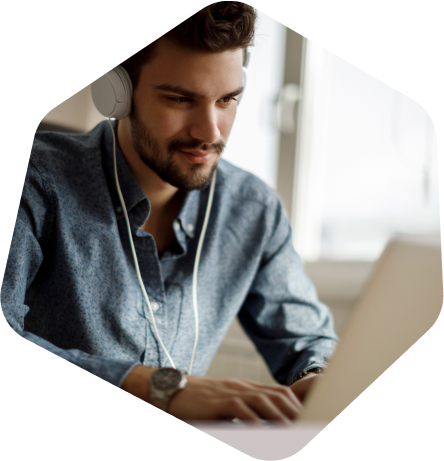 Launch your awareness program in four easy steps
Go to asap.kaspersky.com and click the 'Try now' button.
Choose a data storage location. If you can't see your region, choose Europe.
Complete the registration form, and the online assistant will guide you through the platform when you login for the first time.
Watch the video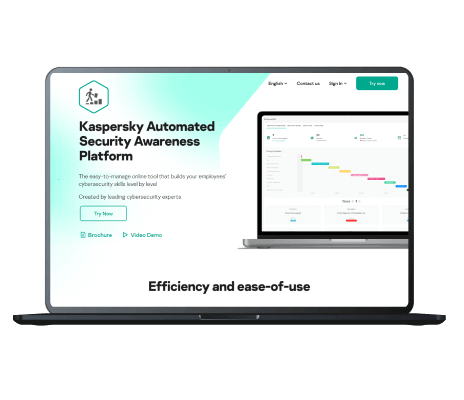 Add your employee list manually, using Active Directory synchronization, or just import them from an .xlsx file.
Training is carried out in groups. A group determines what the program will be, depending on the target set by the administrator. Create rules for putting employees into groups automatically based on your criteria.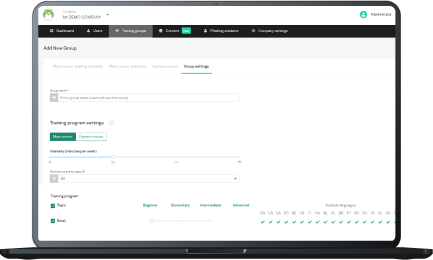 Set training start date for each group. And that's all you need to do – the platform does the rest!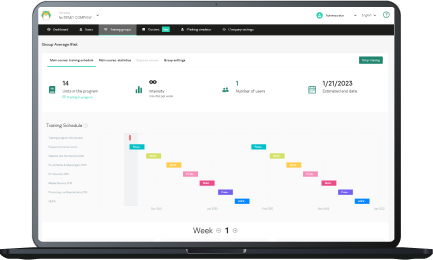 Why choose Kaspersky Automated Security Awareness Platform
Nobody would better express their experience with the product but the real users
"We chose Kaspersky Automated Security Awareness Platform because it is relevant to employees everyday working life. It contains examples from real life situations in which employees can recognize themselves contribute to learner engagement while helping to retain information. After three months of using this platform, we got a decrease in staff-related incidents."
"COVID times set new challenges for us and especially in terms of competences of our employees. Due to Kaspersky ASAP we now able to enhance their IS knowledge and practice skills. Phishing simulations are geniusly made! It is the best way to examine our colleagues."
"I have been using Kaspersky Automated Security Awareness Platform as an administrator for about a year. When we chose the training platform, we had limited resources. We didn't have free administrators or available servers. Therefore, we needed a fully online platform that doesn't require a separate administrator. Kaspersky ASAP fully met our requirements. Besides lack of system requirements, it is easy to manage and control. It is fully automated and I don't spend a lot of time setting up this solution. After my configuration this solution works without any intervention of the platform administrator."
Give your employees the freedom to perform.
Start raising security awareness in just a few steps