With the pervasiveness of technology and the internet, it is understandable that many children are growing up as digital natives—and avid users of social media. A Pew Research study found that 95% of teenagers have a smartphone, while 90% have access to a computer or laptop. The same study reported that 54% of teens say they would find it difficult to give up social media, while 50% of parents with kids aged between 10 and 12 years of age say their kids used social media in the first half of 2021. (source:CNN)
With such extensive social media use, many parents are rightfully worried about these platforms' effects and wonder how they can protect their children. There are many steps parents can take to ensure their kids use social media safely, including having conversations about online behavior and using parental controls. However, it is also important that parents understand why kids use social media, and why they should abide by their own set of rules while overseeing their children's use.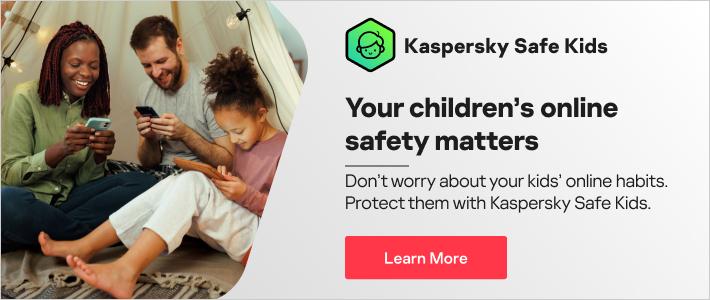 Kids and social media
Social media platforms are websites and apps where people—including children and teenagers—can interact with others, including peers and strangers. Among today's teenagers, the most popular networks are YouTube (95%), TikTok (67%), Instagram (62%), and Snapchat (59%). Other social media platforms, like Facebook and Twitter, are also used by teenagers, but their popularity has declined in recent years.
Kids use social media in many ways, from messaging friends and "meeting" new people to sharing their daily lives and even learning. As such, social media can have positive effects on children. These might include, for example:
Learning to use and manage technology from a young age.
Developing communication skills by staying in touch with friends and family.
Learning about current events and news.
Picking up new hobbies.
Expanding their knowledge base through collaborative learning.
Enhancing their creativity by exploring new music, art, and writing.
Encouraging independence and building confidence.
Reducing feelings of alienation and isolation.
Increasing opportunities to volunteer or participate in local communities.
Increasing cultural awareness.
What are the disadvantages?
Despite these advantages, these platforms do pose many potential risks. As such, it is crucial to understand these social media concerns for parents. Some of the challenges of kids and social media include:
Exposure to inappropriate or explicit content.
Connecting with strangers and being trapped in dangerous or compromising situations.
Location tracking and stalking.
Hacking.
Lack of privacy.
What are the effects of social media on children
Another concern for parents and social media is the effects of extensive social media use among kids. These are behaviors and habits that could manifest in children if social media safety tips for parents are not enforced. Some of the concerning behaviors parents should look out for are:
Extensive screen time.
Social media addiction.
Online-only friends.
Depression – potentially from cyberbullying or isolation.
Withdrawal from social life.
Irritability.
Anxiety.
Low self-esteem.
Poor body image.
Distraction from daily life.
Disinterest in previous hobbies.
Deterioration in communication or social skills.
Is there a right age for kids and social media?
Many parents and kids considering social media use may wonder what the appropriate age to begin using these platforms might be. Most platforms, including Instagram and TikTok, require users to accept legal terms and agreements which state that the user is at least 13 years of age. But the reality is that many children access social media even before they are legally allowed to.
When considering social media rules for tweens, parents should take their child's maturity and digital literacy into account. This is why it is essential that parents and kids have conversations around social media and set guidelines for the platforms' use.
Social media rules for parents
Kids and social media do not have to be an incompatible pairing. However, parents must guide their children's social media use. In many instances, this may involve exposing kids to social media and having conversations about the use of these platforms—and their inherent dangers and pitfalls—long before the kids ever create their own accounts. Once it is appropriate to begin using these platforms, following simple social media guidelines for parents can help avoid the worst effects of social media on children. Here are a few considerations:
Know which social media platforms your kids are using.
Know the legal age restrictions for each social media platform in use—the Children's Online Privacy Protection Act (COPPA) restricts social media use to children over the age of 13.
Ask questions, but in a non-invasive way—show genuine interest in what they're seeing online and who they're talking to.
If and when appropriate, use parental controls on your children's devices and social media accounts.
Talk to kids about the importance of maintaining in-person friendships and social interactions in real life as well as online.
Verify children's social media connections—teach them to identify fake accounts.
Discuss what's appropriate to share on social media—explain that everything online is permanent, even if it is deleted.
Have open conversations about the appropriate ways to act online—it is important for kids to understand what cyberbullying is, how to recognize it, and the effects it can have.
Kids should see their parents and social media as a good thing—model good behavior.
Teach kids about the value of technology-free or screen-free time.
Address the effects of social media on children by discussing mental health, cyberbullying, feelings of isolation, and the need to compare.
Enforcing limits and using recommended social media settings for children and teen safety
Social media requires parents to guide children carefully on the use of these platforms, and this includes using privacy settings, parental locks, and setting limits. Parents dealing with kids and social media should consider whether the following may be appropriate:
Limiting kids' social media use to common areas of the home.
Following kids' accounts and monitoring online activity.
Setting daily limits on social media use.
Turning off GPS settings to disable tracking and geotags.
Many social media safety tips for parents also recommend using the privacy settings available on most social media platforms like Instagram, TikTok, Snapchat, and Facebook, as well as those on devices like iPhones and tablets. Both parents and children should read social media networks' privacy policies before creating an account, and then after setting up a profile, personalize the account's privacy settings. This might include ensuring that birthdays, email addresses, phone numbers, and locations are not publicly accessible.
There are also more detailed privacy settings that allow further protection, which parents can manage through access to their child's social networking accounts. For example, Instagram allows users to make their account private, hide comments and messages containing pre-set words or phrases, and set who can comment or tag on posts. Additionally, Facebook users can set who sees their posts, who can send friend requests, and whether their profile appears on online searches, among other things.
Social media rules for teens
To ensure their safety, it is important that parents set and enforce social media rules for their tweens. Before allowing kids to set up social media accounts, parents should set limits and boundaries, as well as consequences if these are not followed. In some parents' guides to social media, some experts recommend setting the rules for kids and social media out in a "contract" that both the parents and children sign. This creates a sense of trust and responsibility that may help kids use social media in an appropriate manner. Some social media rules for teens might include:
Creating an account only if they are of legal age.
Using a nickname or modification of their real name.
Only using social media at certain times of the day and in common spaces around the house.
Not sharing personal information such as phone numbers or addresses.
Asking for peoples' consent before posting photos and tagging them.
Only connecting and having conversations with people they know in real life.
Posting only after leaving a location to ensure their privacy and safety.
Use passwords and change them frequently to keep accounts secure.
Being respectful and not engaging in cyberbullying.
Don't post things that a college administrator, future bosses, or grandparents shouldn't see.
Use high-level privacy settings on social accounts.
Don't meet online connections in person—If they must, it should be in a public place and with a responsible adult present.
Pros and cons of parents monitoring social media
Although children's use of social media is a concern, there are questions about when and how to monitor this. Kids often abhor mixing parents and social media, but a certain level of involvement is useful—and usually necessary. Below are some advantages and disadvantages of monitoring kids and social media.
The advantages
Some of the reasons that social media safety tips for parents often recommend monitoring on some level is so that parents can:
Block children from viewing and sharing inappropriate or explicit content, or anything that could be dangerous, harmful, or a negative influence.
Intervene in potentially dangerous situations before things go too far, such as meeting with predators or scammers or cyberbullying.
Minimize the amount of time kids spend with electronic devices and online.
Prevent children from spending large amounts of money, for example, while playing games on social media networks or making purchases through advertising.
The disadvantages
Children can often be very resentful of parents and social media, especially if there are already social media rules for teens in place. Although vigilance is important for alleviating social media concerns for parents, there are some reasons to limit monitoring, including:
To prevent children from feeling as if they have no privacy or independence.
Digital native children know how to get around monitoring and parental controls, including by setting up secondary social media accounts.
It does not prevent predators and scammers from trying to make contact with kids.
Should parents have access to their child's social networking accounts?
Many parents' guides to social media recommend having access to children's accounts. In fact, in a study by Pew Research, 60% of parents say they check their teen's social media activity, while 39% report using parental controls on their kids' accounts. In addition, 35% say they have the password to at least one of their child's social accounts.
Although it can be useful for monitoring their activity, having full access to a child's social media accounts decreases their sense of privacy and independence, and can erode trust between parents and their children. Instead, parents might ask their kids to allow them to follow their social media accounts, or occasionally ask to view their accounts on their devices.
Parents and social media
Parents already have much to contend with, and social media can be a minefield of its own. There are many risks and potential detrimental effects of social media on children and because of this, parents must guide their kids' use of these platforms. This includes having conversations about appropriate use and managing risk, ensuring the use of privacy and security settings, and setting social media rules for teens to keep them safe online.
Get Kaspersky Premium + 1 YEAR FREE Kaspersky Safe Kids. Kaspersky Premium received five AV-TEST awards for best protection, best performance, fastest VPN, approved parental control for Windows and best rating for parental control Android.
Related Articles and Links:
"Mom, can I get a cell phone?": Your guide to when should a kid get a phone
How to keep kids safe online during the coronavirus pandemic
Things parents should consider before posting their children's photos online
Internet safety for kids: How to protect your child from the top 7 dangers they face online
Related Products and Services: