While getting online with your kids to enjoy the world of the internet can be exciting and informative, keep in mind that unwanted content can rear its ugly head. Learn how a good parental control internet solution should work. From the ease of setting up and managing a solution to blocking unwanted content, parental controls on the internet can and should bring peace of mind. Take a few minutes to review this infographic and learn how you can make the smart decisions you can make to keep your family safe!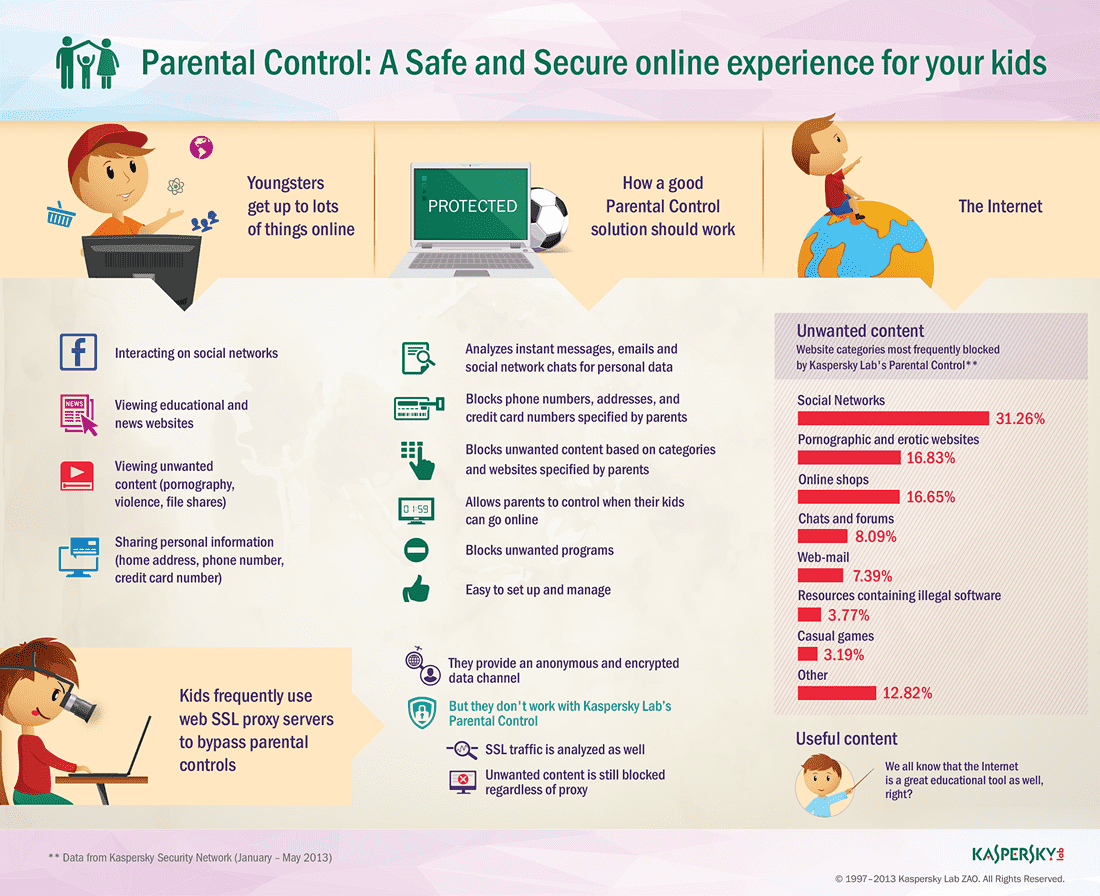 Other articles and links related to Internet Parental Control
Infographic: Parental Control – Internet Safety and Security for Kids Online
Kaspersky
When it comes to cybersecurity, there are few terms with more name recognition than "computer viruses." Despite the prevalence of these threats and their wide-spread impact, however, many users don't know about the basic nature of viruses.