Do more and spend less with a secured virtual environment.
Securing your virtual environments may be more complicated than you realize. It's important to know your options and understand the differences:
Agent-Based Security: While many conventional agent-based virtual security solutions are virtual-aware and provide excellent protection, they consume far more resources than other virtual security solutions.
Agentless Security: Agentless security leverages a Virtual Security Appliance (VSA) that offloads the burden from the individual VMs. With agentless virtualization security, consolidation ratios are kept high, and it's fast to deploy and manage.
Light Agent Security: Through a combination of deploying a dedicated virtual security appliance together with a small software agent (Light Agent), advanced virtual security capabilities are available for each VM.
#1 in 55independent tests.
In 2016, Kaspersky Lab was awarded 55 first places and 70 top-three finishes, making it the most tested and awarded network security company in the world.
It's no wonder why 200 countries carry our Kaspersky Lab brand.
THE VIRTUALIZATION MARKETPLACE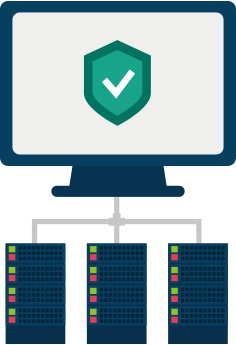 Organizations are embracing the many business benefits of virtualization, including:
Energy and IT cost savings
Minimized space requirements
Improved server provisioning Increased reliability
Simplified application deployment
Centralized management and monitoring tools
Improved disaster recovery
Rapid launch of new services
Decreased hardware costs
An easily-scalable, dynamic IT infrastructure
Unfortunately, as the prevalence of virtualization grows, cybercriminals are increasingly looking at virtual environments as a ripe frontier for launching attacks, putting your virtual security at risk. While only a third of IT decision makers possess strong knowledge of their options when it comes to virtualization security, 53 percent of businesses are concerned about their virtual security. Why the disconnect? Find out in Kaspersky Lab's virtualization security eBook.
VIRTUALIZATION SECURITY
Virtualization is often an important element in IT departments' efforts to do more and spend less.
However, with virtual machines comes increased complexity, especially with regards to virtualization security. While virtual machines may be less prone to threats like spyware and ransomware, virtual security is just as vulnerable to malware in the form of malicious email attachments, drive-by-downloads, botnet Trojans and even targeted "spearphishing" attacks.
Kaspersky Lab's virtualization security solution delivers outstanding multi-layered, granular protection for VDI and virtual server environments. We do virtual security in a way nobody else does, without wasting resources or compromising performance, resulting in significantly higher consolidation ratios than are achievable with traditional anti-malware solutions. Kaspersky Lab's virtualization security solution offers the right balance between performance and protection.
400 MILLIONusers protected

by Kaspersky Lab Technologies
323K

new malicious files detected by us every day

270K

companies use our security

200

countries and territories benefit from our products

~120

global Technology / OEM Agreements