Most tested. Most awarded.
Kaspersky Protection.
---
In 2020 Kaspersky products participated in 62 independent tests and reviews. Our products were awarded 45 firsts and achieved 50 top-three finishes. The TOP3 metric represents the aggregate scores achieved by over 80 well-known vendors in the security industry's most respected, independent tests and reviews. Sustained performance across multiple tests and products gives a more meaningful assessment than a one-off performance in a single test.
Comparative tests, reviews and awards
The diversity of Kaspersky solutions and technologies means it's possible for us to participate in a broad spectrum of tests and reviews.

SE Labs
---
The live testing of Real-World threats and targeted attacks is used to compare products effectiveness.
Real-World Tests (incl. ransomware and exploits)
Enterprise Endpoint Protection Test
Home Anti-Malware Protection Test
Small Business Endpoint Protection Test
Email based targeted attacks with advanced malware, social engineering, phishing and Business Email Compromise tactics:
Email Security Serviced Protection test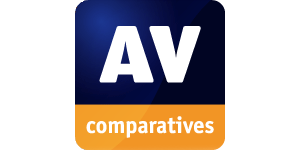 AV-Comparatives
---
The protection capabilities of the participating products are assessed on different platforms.
Real-World Tests (incl. ransomware)
Real-World Protection Test
Business Security Test and Review
Targeted advanced threats (incl. Exploits and fileless attacks)
Advanced Threat Protection test (aka Enhanced Real-World Test): Consumer and Business
Endpoint Prevention & Response (EPR) Test
Android and Mac Tests
Android Test
Mac Security Test & Review
Phishing and Ransomware
Anti-Phishing Test
Malware Protection Test
Child protection

AV-TEST
---
Awards and certifications are presented for perfect results in detection of different threats on various platforms over the course of a year.
Real-World (incl. ransomware) and Fileless Tests
Bi-Monthly Certification: Consumer and Business
Android, Mac Tests
Android Mobile Security Products Test: Consumer and Business
Mac Detection & Performance Test: Consumer and Business
Child protection
ICSA Labs
---
The advanced threat defense certification assesses abilities of a solution to detect new or little-known threats while minimizing false positives.
APT
Advanced Threat Defense Certification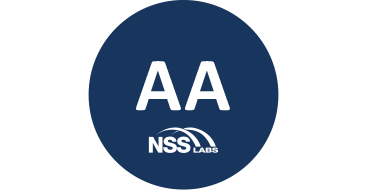 NSS Labs
---
Assessment of endpoint protection platform capabilities.
Resistance to evasion, drive-by exploits, social exploits, handcrafted targetted attacks
Advanced Endpoint Protection test v.4
Virus Bulletin
---
Comparative Reviews are held to evaluate different types of security endpoint and gateway level products on different operating systems.
VB100 Certification
VBWeb Comparative Review

MRG Effitas
---
Detection, mitigation, and blocking speeds are tested. Financial malware and "In-The-Wild" detection rates are also assessed.
Financial Malware, Ransomware, Exploit Tests:
Online Banking/Browser Security Certification
360 Degree Assessment & Certification
Android Tests
Android 360 Assessment Programme
Home Users
---
For the most comprehensive, most awarded protection for your personal devices, including award-winning parental controls and online banking protection.
Learn More

Most Tested
Most Awarded
---
Kaspersky
Protection
For Business
With 51+ employees
---
Get the most tested, most awarded industry-leading security for your company. Protect against known, unknown and advanced threats with the most comprehensive, easy-to-manage security. Find out more about our B2B products.
Learn More