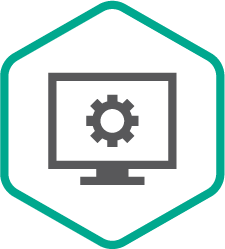 Kaspersky
Vulnerability & Patch Management
Enhance security and reduce complexity with centralized management tools
Detects and patches vulnerabilities quickly to minimize attack entry points
Saves time by automating OS and software deployment tasks
IMPORTANT: If you prefer to evaluate the product using the cloud console1, please create an account via this page.
For on-premises installation of the management console, please provide your contact information on this page.
Useful information
Quick Start Guide
View Datasheet

(2 pages)
1There are some restrictions to the range of features and functionality that can be managed from the cloud console. For full information, refer to the online help.