As a parent, you do everything you can to keep your children safe online, but a long list of myths and misconceptions might be standing in the way of your kids and online gaming. If you're hesitant to let your children game online, clearing up these common misconceptions might help you see the upside and potential benefits.
1. Gaming will turn your brain to mush
The most common misconception about online gaming is that it's a waste of time and offers no benefit, especially young children. In reality, today's games have come a long way in terms of engaging visuals, inclusive characters, and fun backstories that can actually teach your kids important lessons.
Even if the game itself is designed for entertainment instead of education, online gaming can build crucial skills like hand-eye coordination, critical thinking, problem-solving, teamwork, and collaboration. The achievements and levels associated with most games can even aid goal-setting capabilities, self-motivation, and self-confidence.
The key with kids and online gaming is teaching them to regulate themselves. Parents need to set age-appropriate time restrictions to ensure that they don't spend too much time with games or devices in general too.
2. There's only one type of online social game
Given the prevalence of massive multiplayer online role-playing games (MMORPG) like World of Warcraft, many people mistakenly believe this is the only type of online social game. In truth, countless categories of online social games exist where your kids can interact with their friends (and strangers).
Some online social games, like Among Us, are played in small lobbies of up to 15 players, and a typical game lasts 10 to 15 minutes. Meanwhile, a massive multiplayer game like World of Warcraft can have up to 1,500 people playing concurrently on any given server, and the game never "ends," which can make it addictive.
As a parent, you should recognize the benefits of social games and the fact that almost all games today have a social aspect to them. If you allow your children to play online social games, monitor which games they are playing and make sure you set boundaries (like whether or not they're allowed to use a voice chat).
3. Girls aren't good at gaming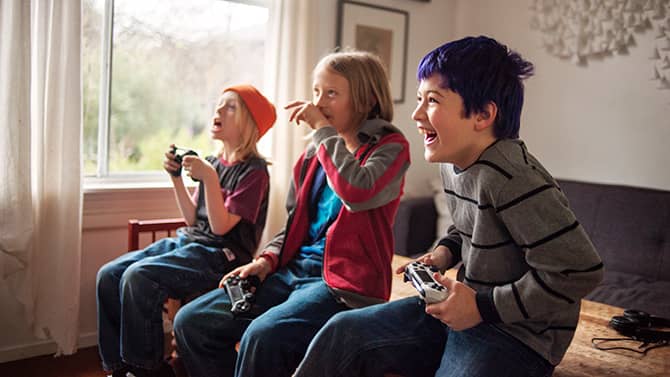 If there's any misconception that you should work hard to disprove as a parent, it's the myth that girls aren't good at gaming or that they shouldn't play games at all. If you're the parent of a girl, you already know that your daughter is just as capable as any boy, so why shouldn't she enjoy games, too?
For parents of daughters who want to play games online, it's important that they take extra precautions to talk to their daughters about safety and mental health. Cyberbullying is a very real threat, and any child can be a target, but you should take steps to teach your gamer girls about confidence, standing up for themselves, and coming to you when they have a question, concern, or something they want to talk about.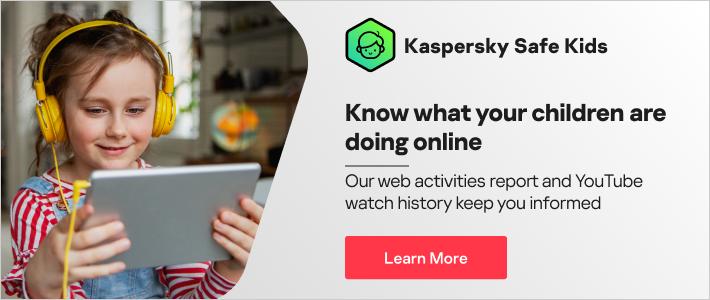 4. People you meet online can't hurt you
Growing up in the digital era, most children know that they aren't supposed to talk to strangers online, but many begin to ignore this concern as they grow older. Many children believe that the people they meet online can't hurt them, but even if they can't gain physical access to your child, they can still put them in compromising situations. Talking about the safety of kids and online gaming is important.
Keep the lines of communication open and ask your kids who they're talking to online. Sit with your kids while they game sometimes and monitor their devices to make sure they aren't sharing private information. Even if your children are allowed to talk to people in-game, set boundaries on whether or not they're allowed to connect with those people through text or popular apps like Discord. It's important to know that they also should be attentive not only when they share personal information, but also when they click the links, the stranger or "online friend" has sent to them. It might also be phishing or scam link and cause the loss of passwords, account access, personal information
5. Virtual items are a waste of money
If you're the parent of an avid gamer, you've probably been asked for help buying something on more than one occasion. Virtual add-ons--like characters and outfits--are a big part of online gaming, especially in the mobile app space where the game itself is often free to play. As a working adult, virtual add-ons might seem like a total waste of money to you, but it's not dissimilar to a new toy to a kid.
Whether you decide to allow your children to buy virtual add-ons or not, make your decision clear up-front. If you allow your kids to buy add-ons, set a limit as to how much they can spend and monitor it. Lastly, if you have any payment information connected to your kid's devices, make sure you password protect them--especially for young children who act on impulse.
6. Games for young kids are always safe to play
One thing that's sure to make your heart stop is knowing that you've allowed your child access to something that isn't age-appropriate. Older kids tend to come to you when they want to play a game, and a few google searches later, you'll usually have enough information about it to tell them whether or not you approve. For younger kids, you're often the one choosing the content.
Many parents turn to the app store or online gaming websites to find something to pass the time for their young children, but you can't choose blindly. Just like an increasing amount of children's YouTube videos, many games marketed towards children have inappropriate characters, themes, or stories. Beyond that, even if the game is okay, the ads that show up on it might not be suitable for your child.
Always vet the games your children are allowed to play and consider what isn't moderated, like ads or chat capabilities. It takes time to look through these things, but it's important in ensuring your children are gaming safely online.
Recommended products
Kaspersky is dedicated to helping families be safer online. With Kaspersky Total Security, you can gain a handy password manager, secure VPN, Kaspersky Safe Kids Premium, and other features to give you peace of mind as your children navigate the digital world.
Further Reading