AVOID THE LURE OF CYBERCRIMINALS
Phishing is one of the most popular weapons cybercriminals use to attack your organization. Unfortunately, some employees are unintentionally helping them wield this weapon. This report will help you understand phishing and how you can help educate your employees.
Highlights of the report include:
48% of all phishing attacks registered by Kaspersky Lab products were focused on collecting users' financial data.
Spearphishing attacks tend to target large enterprise organizations more, particularly the C-level staff.
Kaspersky Lab prevented over 37.5 million attempts to enter phishing sites, in Q3 of 2016 alone.
#1 in 55independent tests.
In 2016, Kaspersky Lab was awarded 55 first places and 70 top-three finishes, making it the most tested and awarded network security company in the world.
It's no wonder why 200 countries carry our Kaspersky Lab brand.
THE HACKER IN THE HOODIE IS A MYTHOLOGICAL CREATURE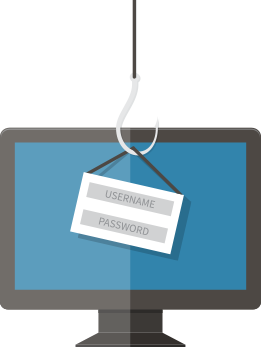 Books and movies have created an archetype of the cybercriminal. He is a young man in a darkened room in front of a bank of computers who is intent on using phishing scams to bring an organization to its knees.
But in reality, most cybercriminals are operating like well-oiled machines. Their level of skill and professionalism is rising, and they are increasingly banding together into organized groups to pull off complex phishing malware attacks.
This eBook takes a look at the more common bad actors behind phishing attacks on today's landscape, including:
Cybercriminals
Cybermercenaries
Hacktivists
Nation states or government agencies
PHISHING & CYBERCRIMINALS
Phishing scams are a form of cybercrime. These scams involve cybercriminals acting as legitimate companies or organizations to defraud users to obtain sensitive information. But what are their tactics, and how can you protect your business from phishing attacks?
Use the tips from Kaspersky Lab's eBook to protect all the elements of your infrastructure. Discover how we can help you protect your business from phishing, malware attacks and cybercrime with premium security.
Kaspersky Lab is one of the world's fastest-growing cybersecurity companies and the largest that is privately owned. The company is ranked among the world's top four vendors of security solutions against phishing attacks. Since 1997, Kaspersky Lab has been an innovator in cybersecurity and provides effective digital security solutions and threat intelligence for large enterprises, SMBs and consumers.
400 MILLIONusers protected

by Kaspersky Lab Technologies
323K

new malicious files detected by us every day

270K

companies use our security

200

countries and territories benefit from our products

~120

global Technology / OEM Agreements