Auto-Renewal Plan
Our hassle-free Auto-Renewal Plan is designed to save you time, effort and risk by extending your subscription automatically before it expires*.
Benefits of automatically renewing your license include:

Uninterrupted protection — Your subscription will continue with continuous protection

Worry free, peace of mind that your devices are always secure

Saves you time — We take care of everything for you and will send you notifications to inform you of your next billing date & confirmation that your license has been renewed

Flexibility — You may unsubscribe from this service at any time
*
Renewal prices are subject to change, additional online offers & discounts may be available at the time of your renewal which cannot be applied to your subscription. We will send you at least one email reminder to notify you of this. You will also receive by email confirmation of the renewal price you will pay, and the duration of your new subscription, before it is automatically renewed. You may be required to upgrade to the latest version of Kaspersky for free at this time.
Kaspersky
Internet Security
for Mac
The smarter way to protect your digital life
Because hackers & attackers are always on the prowl, Kaspersky Internet Security for Mac gives you so much more than just Mac security.
It helps to defend you from phishing & dangerous websites… plus it protects your identity & privacy – by helping to guard your personal data, block trackers & stop webcam spies.
Guards against online attacks & more
Helps keep your private life… private
Boosts security when you bank & shop online
Compare Products
Recommended - Save up to 50%
Protects you – when you're surfing, socializing & shopping on your Mac
Recommended - Save up to 50%
$79.99* $39.99* Save Now!
Helps protect every aspect of your digital life – on PC, Mac & Android
Recommended - Save up to 50%
User Account(s): 2
$99.99* $49.99* 50% off of MSRP
Gives you a smarter way to protect your family – on PC, Mac, Android, iPhone & iPad
It SECURES – with award-winning protection

Cloud-assisted security helps to defend your Mac from infections and warn you about dangerous website links.

It DEFENDS – your privacy and more

Cybercriminals can use phishing, tracking and webcam spying to intrude deep into your private life – and even steal your identity. We help you to protect sensitive data, prevent online activities being monitored and stop your webcam being used to spy on you.

It CONNECTS – more securely

Whenever you go online – even if you're using public Wi-Fi – we help protect your communications, identity and data. So you're free to surf, socialize, stream and more... while we help safeguard your privacy.*

*Users with a valid Kaspersky Internet Security for Mac license can get a free copy of Secure Connection – from the Mac App Store.

It PROTECTS – online shopping & banking

We add extra layers of security… to help prevent thieves stealing your money. When you click to access one of your favorite shopping or banking websites, our unique Safe Money technology checks that the website is secure, ensures you're not being tricked by a fake site and then opens the site in a special, protected mode.

It SAFEGUARDS – your children online

Because there are so many online dangers for kids, we've made it easier for you to guide your children to safety. You can block inappropriate websites & content and manage how your kids use social networks.

It PERFORMS – our security won't get in your way

We've combined security & efficiency – so your Mac can keep performing as it was designed to… and you can do more of the things you really want to do.

It SIMPLIFIES – so you can get on with your busy life

It's easy to set up & manage your security – from anywhere you can get online – and expert technical support is only a click away.

Mac desktops & laptops

Internet connection required – for product activation & updates and for access to some features
Webcam Protection is available for a range of compatible web-cameras. For the full list of compatible devices, please visit support.kaspersky.com/us/13555
970 MB free space on the hard drive
Memory (RAM): 2 GB
OS X 10.11 – macOS 10.13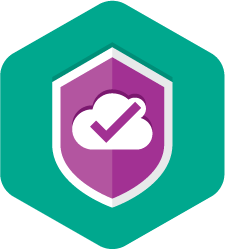 Kaspersky
Security Cloud
Want security that senses dangers & automatically adapts to protect whatever you do? Get a FREE trial of Kaspersky Security Cloud.
Reviews
We bougt the 3 year term for 3 pc's. Best deal ever. No hassels for 3 years.
This review is from Kaspersky Internet Security for Mac
WE have been looking for a Mac Version for Protection and we have been using Kaspersky for over 8 years now for PC and this software does the job and makes our company feel safe while working in this world of Viruses and Malware. Thanks Kaspersky!
This review is from Kaspersky Internet Security for Mac