It's so convenient when you can use free Wi-Fi in a café, in a park, or in the airport. But is it entirely safe? Let's explore what risks you can encounter and how to safely use public Wi-Fi.
Usually, Wi-Fi networks in public places are underprotected. They often use too simple of an encryption protocol or even do not provide any encryption. In such cases, your confidential information (for example, passwords, credit card numbers, or instant messages) can be intercepted by hackers. In addition, hackers can mess with the content you download, e.g. display an altered webpage to you or serve an infected application instead of a legitimate one.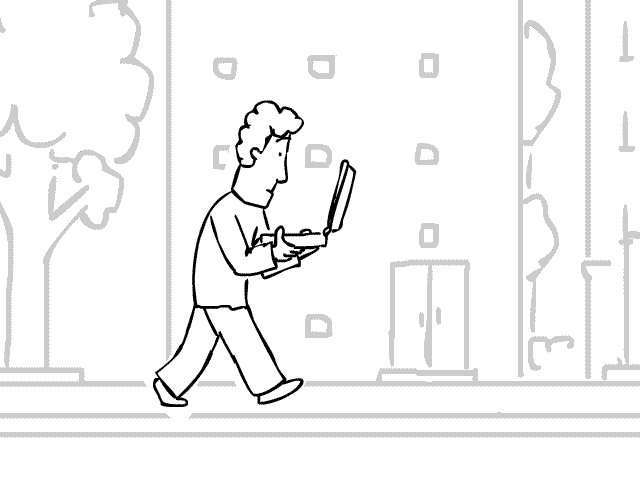 Every time you connect to Wi-Fi networks, Kaspersky Internet Security scans them for vulnerabilities.
If a Wi-Fi network is unsafe, the application will display a notification that you are connecting to a network which is not protected enough.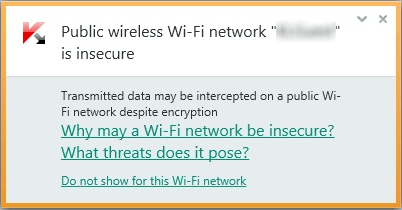 You can enable or disable notifications on Wi-Fi vulnerability detection. To do this, open Kaspersky Internet Security settings and go to Protection Center -> Firewall. In the Firewall view, select or clear the checkboxes:
Notify of vulnerabilities when connecting to Wi-Fi network. With this option enabled, Kaspersky Internet Security will display a notification if vulnerability in the home or public network is detected.
Block and warn about insecure transmission of passwords over the Internet. With this option enabled, Kaspersky Internet Security will block an attempt to send a password within a none secure public or home Wi-Fi network.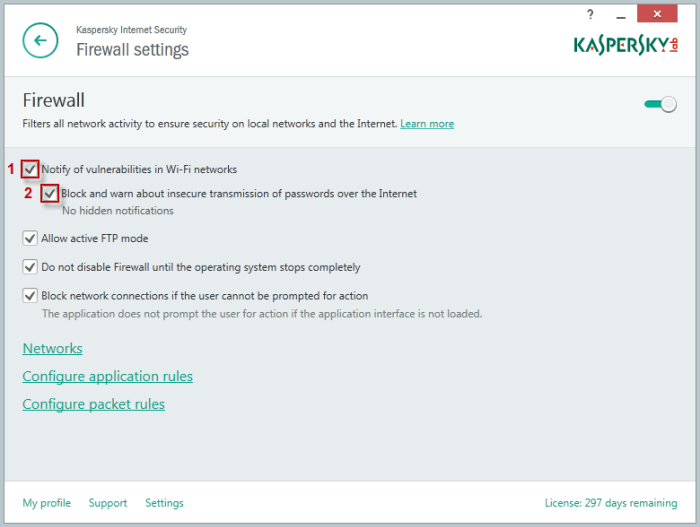 For more information about Wi-Fi network security, see the Kaspersky Lab Knowledge Base article.