If you have an active Kaspersky software license you can get a discount to extend that license. In this post, we'll show you how to extend or reactivate your license.
Open the security solution — Kaspersky Total Security or Kaspersky Internet Security, for example. Click License and then Purchase activation code.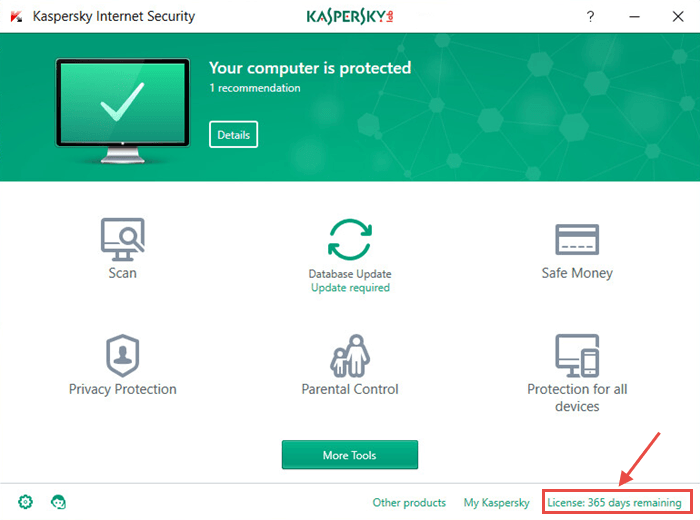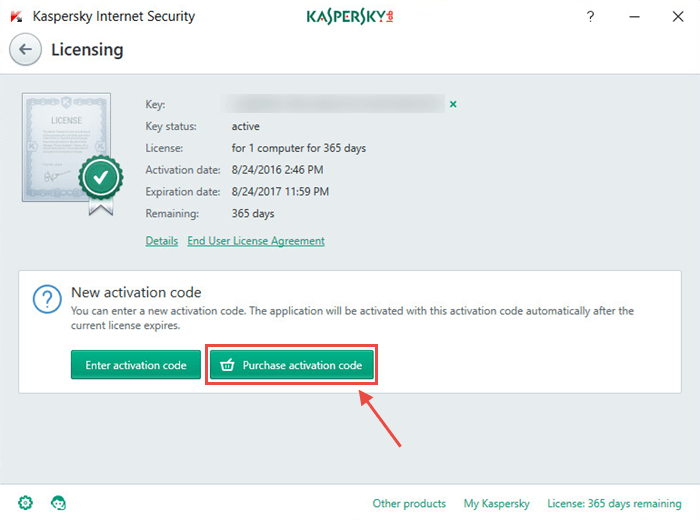 This will take you to our online shop to extend your license. If the term of the license is already over, you can activate it immediately with a new code.
If the license still valid, you can save the code in the software, and it will be activated automatically when current license expires.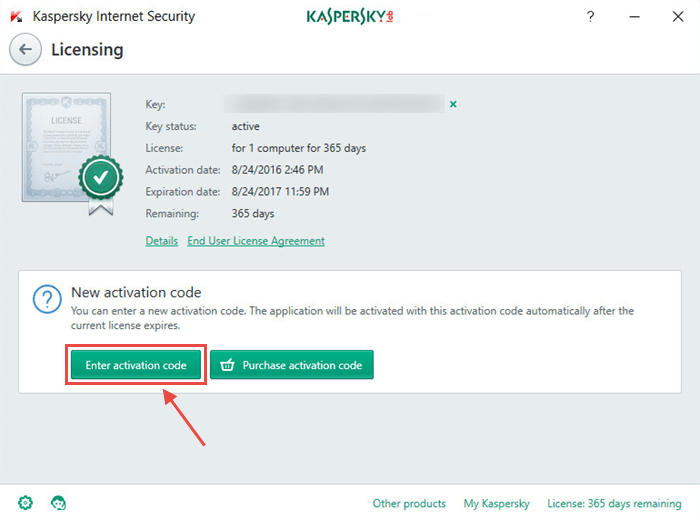 If you face an error during license activation, you can solve it with the help of this manual.
Note that the license discount applies to the software you already have, not a newly downloaded trial version.