Congratulations to our third stage winner in Kaspersky Lab's 7 Volcanoes contest – Patsy from Ireland!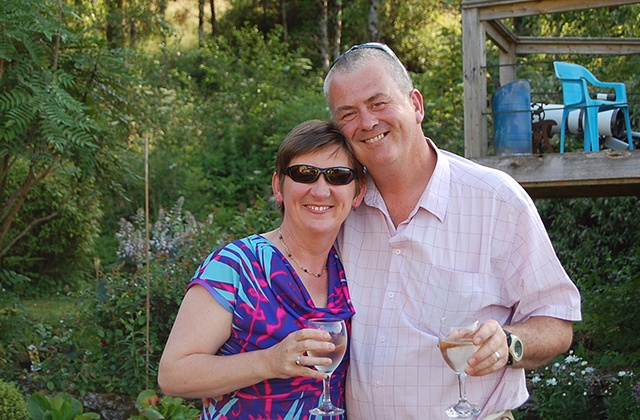 Patsy first discovered the magical land of Petra in Southern Jordan as a young boy when he was gifted with the book "The Arabian Nights and 1001 Tales," which opened his eyes to the exciting and unique treasures of the east. Since then, he has dreamed of the exotic pomegranates and nightingales described in the books he has read. Patsy is ecstatic to finally see the lands of the Byzantine Empire for himself. With sites like The Treasury and The Hadrien Gate listed as must-sees for the trip, he and his wife Trish will be extensively exploring the famed ancient sites and beyond. An avid traveler, Patsy will now be able to add Petra to the many adventures he has experienced in his lifetime.
And so another dream comes true! Kaspersky Lab offers its warmest congratulations to the winner of the third stage of the 7 Volcanoes competition and hopes he has an amazing time in Petra!
Perhaps, you will be the lucky winner at the fourth stage? Check in at the next location and send us your story!
Q/A
-Do you plan to travel alone or with a companion on the trip? If with a companion, whom will you bring?
I plan to travel with my wife, Trish.
-What part of your trip to Jordan are you most excited about?
The exotic element of the desert, the food, an ancient culture…the smells!
-When you were a boy reading about Petra, what part of the city intrigued you most?
The Sig, that narrow entranceway is stunning. I always compared it in my head to the pass of Thermopylae!
-What sites in Petra do you hope to see?
I realize that it is a huge complex. As much of it that can be covered, the Treasury building is the landmark site; we will take it from there.
-When do you hope to take your trip (month or season of the year)?
Possibly February 2014. Dependent on the political climate in the region.
-Do you plan to explore the archaeological city only or travel into the desert valleys and beyond?
Yes, we are already looking at options on how to maximize the time we have. We may also cross over to Beirut and Lebanon for a brief trip.
-How will you document or remember your upcoming trip?
Through multi-media
-Have you ever traveled outside of Ireland before? Where?
We have both traveled extensively globally…All of Europe, Australia, Africa USA