January 17, 2018
Alexander Moiseev named Chief Business Officer of Kaspersky Lab
Alexander Moiseev has been appointed as the Chief Business Officer (CBO) of Kaspersky Lab, stepping up from his previous Chief Sales Officer role.
Woburn, MA – January 17, 2018 – Alexander Moiseev has been appointed as the Chief Business Officer (CBO) of Kaspersky Lab, stepping up from his previous Chief Sales Officer role. The newly created position will have Moiseev lead sales and marketing globally, reporting directly to Chief Executive Officer, Eugene Kaspersky.
Mr. Kaspersky said the creation of the CBO role, which adds to Moiseev's existing responsibilities, is a strategic, important step for the company as it seeks to strengthen its position in established markets and build on recent growth in fledgling markets.
"During his 12 years with our company, Alex has established himself as a trusted and passionate leader. Entrepreneurialism, resilience and a winning mentality have characterized his career and personality to date," said Eugene Kaspersky. "Using these same qualities, Alex has helped Kaspersky Lab navigate the most turbulent periods in our 20-year history. I'm sure that in his new role he will remain one of the main driving forces of the company's commercial success. I wish him the best of luck."
"Kaspersky Lab is a remarkable company. Year on year, we continue to develop world-leading cybersecurity technologies and intelligent solutions to fuel our innovative and fast-growing products and services portfolios. The chance to further grow our business and reward the intelligence and hard work of our research and development teams is what excites me most about this role," said Alexander Moiseev. "As a 20-year-old, respected industry veteran, with an insatiable thirst for innovation, Kaspersky Lab is ideally placed to meet the fast-growing cybersecurity demands of businesses, governments and individuals alike – now and into the future."
Moiseev joined Kaspersky Lab in 2006 as Business Development Manager before earning a promotion to Managing Director of Kaspersky Lab, Italy in April 2008. He was subsequently promoted to Managing Director of Europe, spending three years in the role before being appointed Chief Sales Officer in July 2016.
Moiseev's appointment is effective immediately.
About Kaspersky Lab
Kaspersky Lab is a global cybersecurity company that celebrated its 20 year anniversary in 2017. Kaspersky Lab's deep threat intelligence and security expertise is constantly transforming into next generation security solutions and services to protect businesses, critical infrastructure, governments and consumers around the globe. The company's comprehensive security portfolio includes leading endpoint protection and a number of specialized security solutions and services to fight sophisticated and evolving digital threats. Over 400 million users are protected by Kaspersky Lab technologies and we help 270,000 corporate clients protect what matters most to them. Learn more at www.kaspersky.com.
Securelist | Information about Viruses, Hackers and Spam
Follow @Securelist on Twitter
Threatpost | The First Stop for Security News
Follow @Threatpost on Twitter
Media Contact
Jessica Bettencourt
774.451.5142
Jessica.Bettencourt@kaspersky.com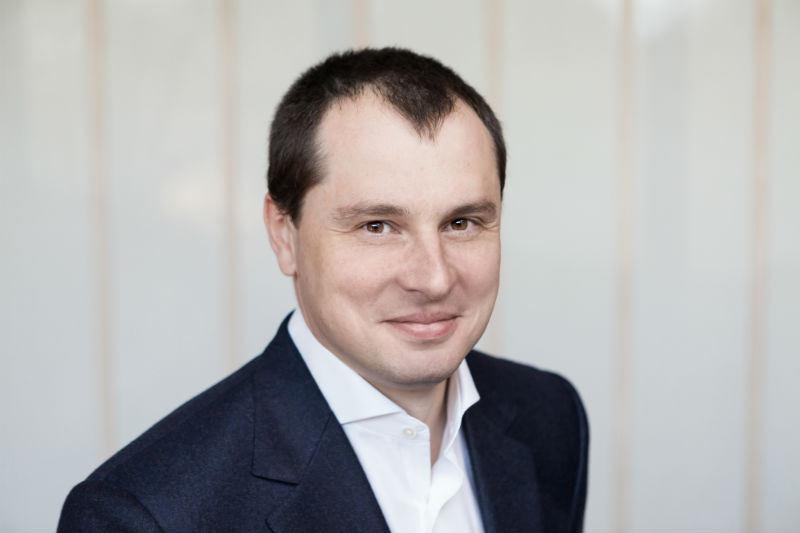 Articles related to Press Releases
Kaspersky Safe Kids found highly effective at preventing children from accessing inappropriate content, being groomed online and more

Learn more >

Kaspersky Safe Kids found highly effective at preventing children from accessing inappropriate content, being groomed online and more

Learn more >

Kaspersky Lab partners with the National Cyber Security Alliance to bring awareness to the importance of safeguarding private information.

Learn more >