March 22, 2017
Eugene Kaspersky and the First Antarctic Biennale Travel to Antarctica
The first Antarctic Biennale expedition aboard the research vessel "Akademik Sergey Vavilov" began on March 17 in Ushuaia and will last for 12 days.
Woburn, MA – March 22, 2017 – The first Antarctic Biennale expedition aboard the research vessel "Akademik Sergey Vavilov" began on March 17 in Ushuaia and will last for 12 days. Eugene Kaspersky, Chairman and CEO of Kaspersky Lab and an avid traveler, is participating in the expedition, together with distinguished artists, architects, researchers and philosophers.
The expedition has now crossed the south polar circle, after passing through the Drake Passage "with zero visibility and a fairly calm ocean," reported Eugene Kaspersky from the ship after the second day. "We have seen our first icebergs and are looking forward to the first landing. The people are fantastic, creative and very communicative – although maybe not used to expeditions, as quite a few of the artists are sea sick."
After several unsuccessful attempts due to weather conditions and huge icebergs blocking the landing sites, the participants finally landed on Petermann Island on March 21. "There were a lot of animals all around – including a colony of Gentoo penguins, southern elephant seals and whales – with some coming to the surface just near our boats. They are very friendly and not afraid of people," reported Eugene. "Today, we saw three interesting installations from the artists, including one inspired by Kaspersky Lab!"
The goal of the expedition is to design a platform for intercultural and transdisciplinary dialogue about the future of 'shared spaces,' complete unique artistic research into the sites on the edge of human experience and create the foundation for effective communication in such spaces. During landings at various Antarctic locations, artists will temporarily install artworks or engage in performances. Mobility, site-specificity, ecological compatibility, artistic expressiveness and conceptual acuity will condition these interventions.
Eugene Kaspersky believes that an important feature of art is exploration – the expansion of boundaries of human experience. He hopes the expedition will create a pioneering and lasting artistic legacy.
To see additional photos from the expedition, please visit the Kaspersky Lab live blog on the Antarctic Biennale here and stay tuned for more!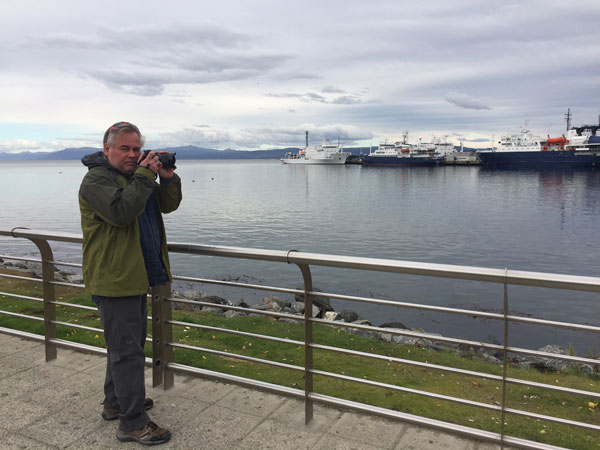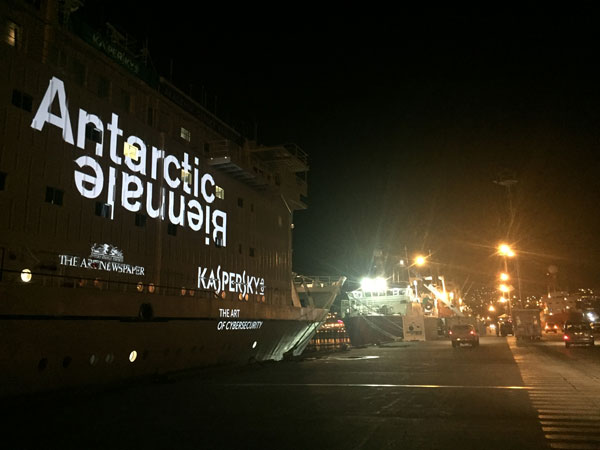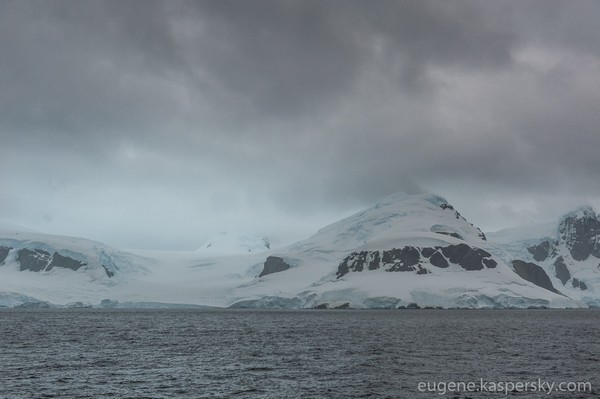 About the Antarctic Biennale
The Antarctic Biennale is a project initiated by the artist, sailor, and philosopher Alexander Ponomarev, who has conducted several expeditions to Antarctica. Ponomarev has organized more than 100 artistic projects, exhibitions, and events. The Antarctic Biennale aims to create an intercultural and interdisciplinary platform for effective performance and communication in areas with limited resources, as well as social and natural constraints – places at the frontier of humanity. Learn more at www.antarcticbiennale.com.
About Kaspersky Lab
Kaspersky Lab is a global cybersecurity company founded in 1997. Kaspersky Lab's deep threat intelligence and security expertise is constantly transforming into security solutions and services to protect businesses, critical infrastructure, governments and consumers around the globe. The company's comprehensive security portfolio includes leading endpoint protection and a number of specialized security solutions and se±rvices to fight sophisticated and evolving digital threats. Over 400 million users are protected by Kaspersky Lab technologies and we help 270,000 corporate clients protect what matters most to them.
Learn more at www.kaspersky.com.
For the latest in-depth information on security threat issues and trends, please visit:
Securelist | Information about Viruses, Hackers and Spam
Follow @Securelist on Twitter

Threatpost | The First Stop for Security News
Follow @Threatpost on Twitter
Media Contact:
Jessica Bettencourt
781.503.7851
Jessica.Bettencourt@kaspersky.com
Articles related to Press Releases
Banks in Eastern Europe impacted by attacks resulting in losses of tens of millions of dollars

Learn more >

To support a need for robust IoT security standards, Kaspersky Lab experts have continued to provide recommendations for a new European Union Agency for Network and Information Security (ENISA) study.

Learn more >

Easy access to online shopping in combination with poor security habits puts consumer financial information at risk

Learn more >