PRIVACY THAT CHANGES EVERYTHING
Our Global Transparency Initiative reimagines industry openness and reaffirms our commitment to your privacy and data security. See how we're protecting important customer data right now:

Our Swiss Shift
We've relocated processing of our cyberthreat-related data to Switzerland, which boasts a well-earned reputation for neutrality and strict data security legislation. It is among the few countries recognized by the European Commission
for adequate protection of personal data
.
What does this cyberthreat-related data include? Suspicious or previously unknown malicious files that the company's products send to the Kaspersky Security Network (KSN) for automated malware analysis.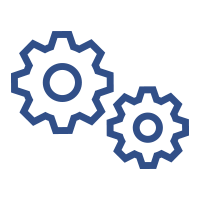 Our Practices of Data Processing
Malicious and suspicious files, which are anonymized and voluntarily shared by Kaspersky users—including in North America—are processed in two Zurich data centers for the highest levels of security.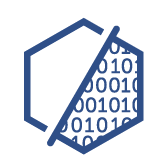 Our Global Transparency Centers
We've built facilities for the review of our source code, software updates, threat detection rules and other technical and business processes. We currently serve North America via our Zurich Global Transparency Center—including remote access—and we'll soon open limited, secure remote access to our
new center in New Brunswick, Canada
. Get the full details on our groundbreaking
Global Transparency Initiative


MORE ABOUT OUR TRANSPARENCY CENTERS
Kaspersky's Transparency Centers provide information on our products and their security, including essential technical documentation, for external evaluation in a secure environment.
Our first center was opened in November 2018 in Switzerland, and we'll soon open our fifth center, devoted to North America, together with CyberNB Association.
CyberNB is a non-profit organization, based in Fredericton, New Brunswick, Canada, that takes an ecosystem approach to improving cybersecurity outcomes through engagement and collaboration with private sector, government, academia, knowledge- and skills-building, and talent acquisition and workforce development stakeholders.
No other cybersecurity provider has done anything as far reaching as this. In opening our Transparency Centers, we're making significant step towards becoming completely transparent about our cybersecurity technologies, infrastructure and data management practices.
Want to learn more or request access to a Transparency Center?
Contact TransparencyCenter@kaspersky.com or visit our Transparency Center website .
SECURITY PRACTICES CONFIRMED BY THIRD-PARTY PROFESSIONALS
"Big Four" independent SOC 2 assessment
A Big Four accounting firm has audited the security and integrity of our solutions through the Service Organization Controls for Service Organizations (SOC 2) Type 1.
The final report confirms that the development and release of Kaspersky's threat detection rules (AV) databases are protected from unauthorized changes through strong security controls.

ISO/IEC 27001:2013 certification
The certification shows our commitment to strong data security, and that Kaspersky's Data Service is in full compliance with industry-leading privacy best practices. The third-party accredited certification body confirms that our data security systems, including Kaspersky Security Network, meet industry data privacy standards.
PRIVACY BEYOND EXPECTATIONS
We go a step further to keep your data private through strong encryption, digital certificates, segregated storage and strict data access policies. We also adhere to the following data processing principles:
⚬ All data sent to Kaspersky by users is not attributed to a specific individual and is anonymized wherever possible. Actions to achieve this include deleting account details from transmitted URLs, obtaining hash sums of threats instead of the exact files, obscuring user IP addresses etc.
⚬ All data processed by Kaspersky serves three key purposes: (a) supporting key product functionality, (b) increasing the effectiveness and performance of the protection components, and (c) offering improved and more suitable solutions to customers and providing them with the appropriate content.
⚬ Customers voluntarily agree to send this data to Kaspersky, by accepting different agreements, which vary depending on the product or service used.
⚬ The data provided is protected, even during transit, in accordance with stringent industry standards, including encryption, digital certificates, segregated storage and strict data access policies.
⚬ Kaspersky constantly reviews the type of data processed by its solutions to protect our customers' privacy and comply with the very latest legal requirements, such as the GDPR regulations in Europe.
LATEST NEWS ON THE GLOBAL TRANSPARENCY INITIATIVE
To keep you up-to-date with news on the relocation to Switzerland and the other activities that form part of our Global Transparency Initiative, we'll be posting regular updates and progress reports in this section.
OUR ANSWERS TO YOUR QUESTIONS
Supply chain issues and 'balkanization' are major challenges for the security of today's ultra-connected global landscape. To overcome them, the world needs trust and transparency in cybersecurity. We believe that companies will need to increase transparency in their products and business operations in order to earn and maintain trust. Our new measures demonstrate our approach for achieving that: through tangible, practical steps implemented within the overall framework of our Global Transparency Initiative