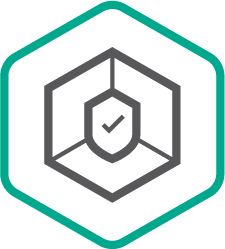 Kaspersky
Small Office Security
For small business owners with a lot on their plate
The simplicity of home PC protection with special capabilities to keep your business safe
Designed specifically for very small businesses

'Set and forget' that doesn't require any IT skills

Security for computers, servers, mobiles, data and money
Compatible with:
Windows®
macOS®
Android™
iOS®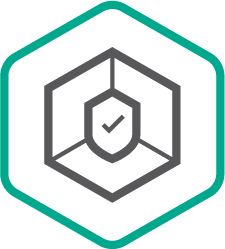 Kaspersky
Small Office Security
Features for your business needs
Kaspersky Small Office Security combines the simplicity of home PC protection with special capabilities to keep your business safe while employees are working. With 'set and forget' security, it protects your Windows and Mac PCs and laptops, as well as your Windows file servers, to secure the files you value most.
Does its job while you do yours

Safe Internet and total privacy

Protects your business from malicious attempts to hijack your data or network

Convenient web portal ksos.kaspersky.com

Check your license status anytime, protect new devices just by emailing a link and lock stolen or missing mobile devices remotely

Protection against ransomware and human error

System Watcher to watch your back

Detects and blocks malicious activity, and rolls back malicious actions to your PC's normal state

Software updater to fix vulnerable applications

Provides a list of new updates available for your apps, so it's easy to delete unused or outdated system data

Protects Windows PCs and file servers from ransomware and cryptolockers

Data protection for all devices and every situation

Safe file vaults

Converts your sensitive files into an unreadable form and sets passwords to prevent cybercriminals from accessing your information

Online data backup

Makes online copies of valuable files in case of unexpected loss

Keeps critical information for your eyes only

Avoid the traps of online fraud and scams

Safe Money

Pay bills or taxes online with confidence using the Safe Money secure browser window that shows a green frame when it's safe to fill in your payment details

Password Manager

Secures all your passwords – you only have to remember one

Prevents account or payment information takeover
How to deploy
At the time of growing threats, learn how we change the cyber-security game
How easy it is to protect every aspect of your business
System Requirements
Kaspersky Small Office Security includes following applications:
Kaspersky Small Office Security for Personal Computer
Kaspersky Small Office Security for File Server
ALL DEVICES
Internet access (for the application installation and activation, for the use of Kaspersky Security Network, and for updating databases and application modules)
Webcam protection available for a range of compatible cameras, for full list visit: https://support.kaspersky.com
Need help for the next step?
We're here to help in any way that works best for you