Have you ever performed ritual dances calling to the gods to make your battery last five more minutes? We understand your concern and would like to offer an option that can help. If Kaspersky Anti-Virus is installed on your computer, it impacts your battery life because it is protecting your computer at all times. Today's tip will help you optimize your antivirus's functioning when you are working on the go.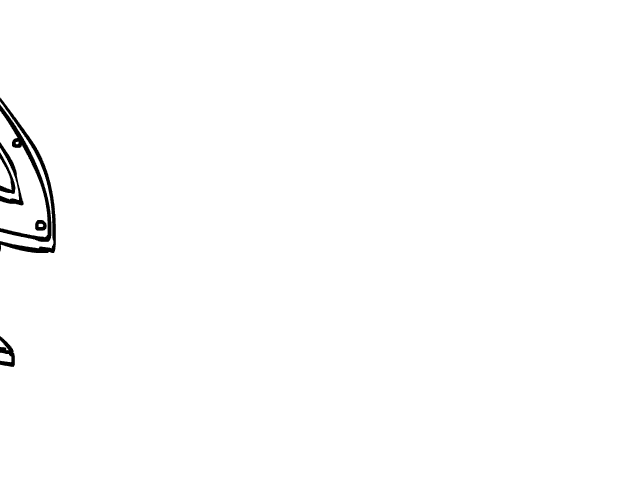 To automatically limit the resources consumed by Kaspersky Anti-Virus when working on battery power:
In the lower-right corner of the application's main window, click the Settings link.
Select Performance in the sidebar.
In the right part of the window, select the check box Disable scheduled scan task while running on battery power: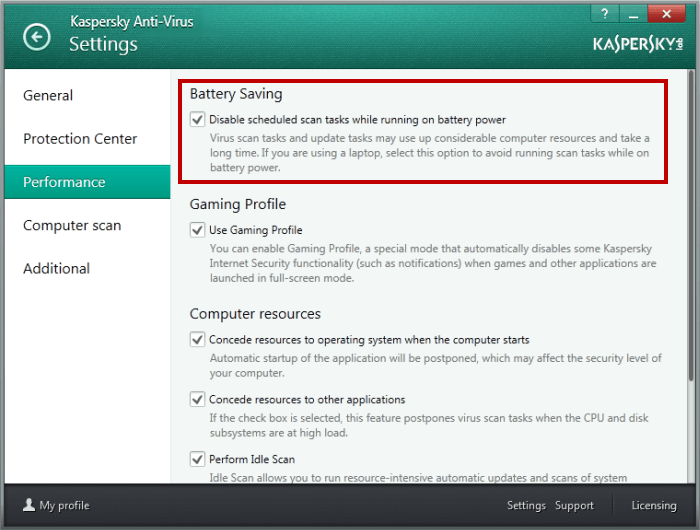 You have activated the battery-saving mode that postpones scheduled scan tasks.  If necessary, you can update Kaspersky Anti-Virus 2014 or run a scan manually.
A similar setting is available in Kaspersky Internet Security Multi-Device.