It's the small things in life — delicious tea in your favorite mug, comfortable shoes, a flower on the window seat, and … the Kaspersky Protection browser extension. We've already discussed its main functions: protecting your passwords, credit card numbers, and other personal data from leakage, as well as keeping you from stumbling into malicious websites. However, this small program has a few other useful features.
Kaspersky Protection is a part of Kaspersky Internet Security and Kaspersky Total Security. It is installed automatically into Internet Explorer, Google Chrome, and Mozilla Firefox, after which your browser will ask you if you want to enable the extension. In addition to the aforementioned features, Kaspersky Protection provides quick access to special modules that block annoying advertising banners, hide your private information from data mining services, or open the on-screen keyboard with a single click.
If you removed the Kaspersky Protection extension but want to bring it back now, follow the directions here.
The screen below shows how to turn on Anti-Banner and thereby remove annoying ads from Web pages.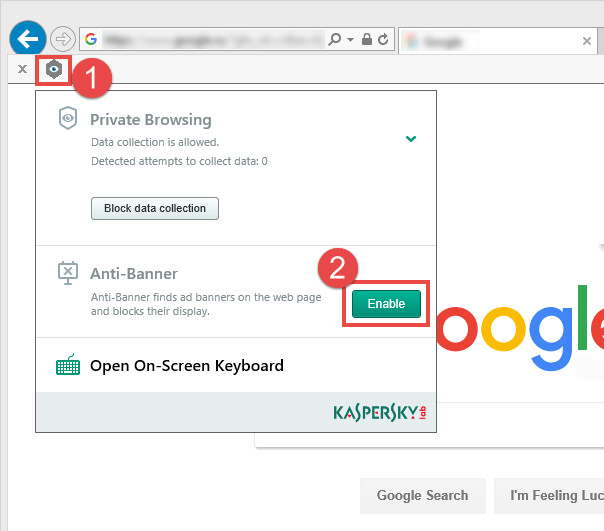 Here you can see how to set up protection from data mining. Once you've done that, websites and online advertising agencies will not be able to gather your personal information to make a profile of you and use it for marketing purposes.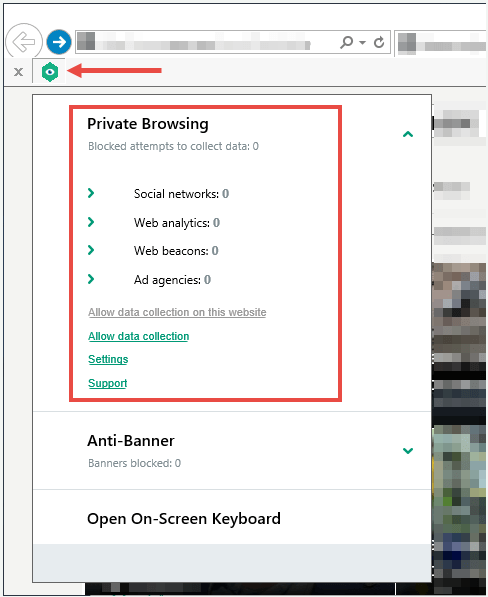 Finally, here is how you can quickly open the On-Screen Keyboard with the help of Kaspersky Protection. The on-screen keyboard comes in handy when you have to enter sensitive financial data — it won't let keyloggers steal your info.
To learn more about Kaspersky Protection, you can watch this video or read this article in our Knowledge Base.