Over the past 30 years, the needs, priorities and goals for Managed Service Providers (MSP) have changed and it's the tech industry's job to make sure those needs are being met. So, what are MSPs looking to get out of cybersecurity this year?
We recently conducted a survey to find out just that. In the research, we contacted 500 North American (USA and Canada) MSP decision-makers.
First, we wanted to find out who MSPs were already looking at for cybersecurity. To our delight, Kaspersky ranked second only to Microsoft as the top cybersecurity solution protecting SMBs against cyberthreats and delivering a wide range of IT security services from endpoint security to hybrid cloud protection.
But what is it that makes MSPs choose vendors such as Kaspersky?
What MSPs are looking for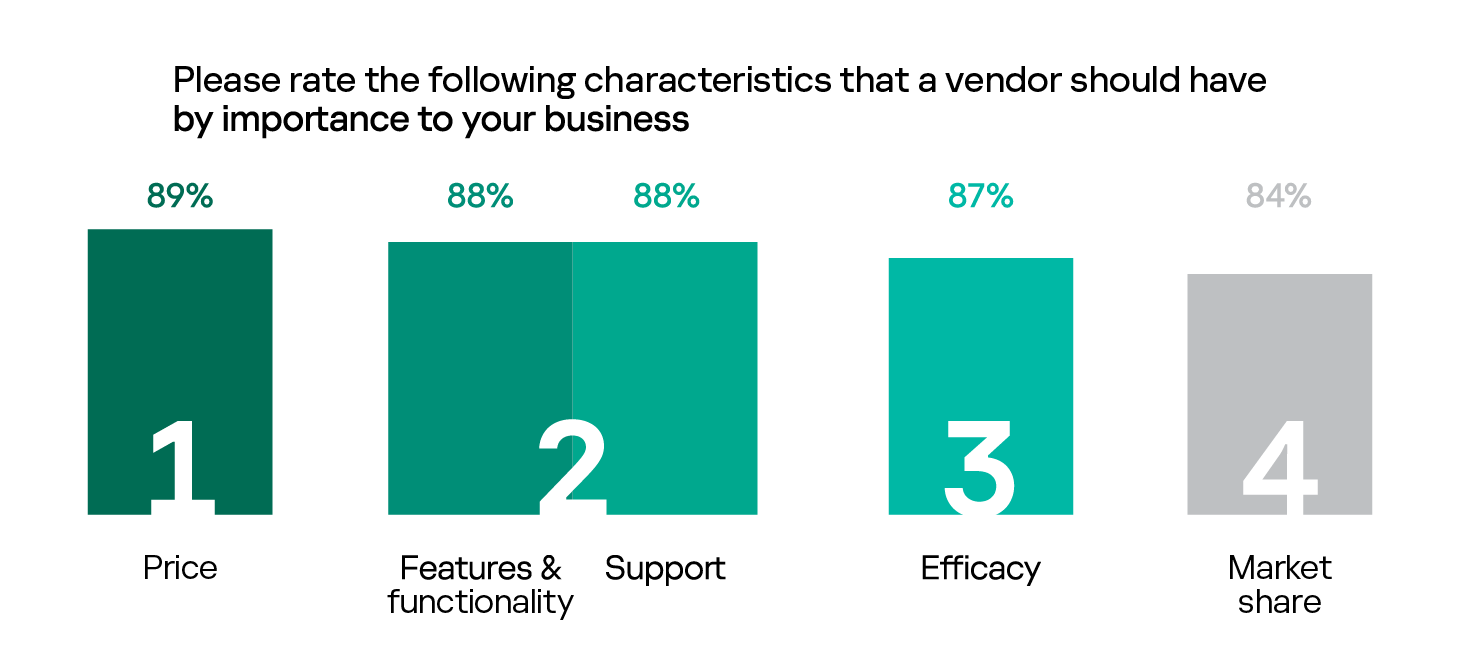 Managing multiple customers with limited resources can be tough, especially coming off the heels of a worldwide pandemic right into the throes of a global recession and inflation. It's no wonder MSPs are looking for cybersecurity solutions that are affordable without compromising features, functionality and support. A whopping 42% of North American MSP decision makers are even willing to spend 11-15% of their product cost on extended technical support. But, what does that support entail? Twenty-four hours, seven days a week. Telephone support. Email support. Regular business hours.
Traditional Endpoint Protection (EPP) has been at the forefront of security; preventing file-based malware, detecting and blocking malicious activity, you name it. But as we mentioned, times are changing. While EPP isn't going anywhere, mature security solutions like Endpoint Detection and Response (EDR) and Managed Detection and Response (MDR) are becoming more commonplace due to the complexities of advanced persistent threats (APTs).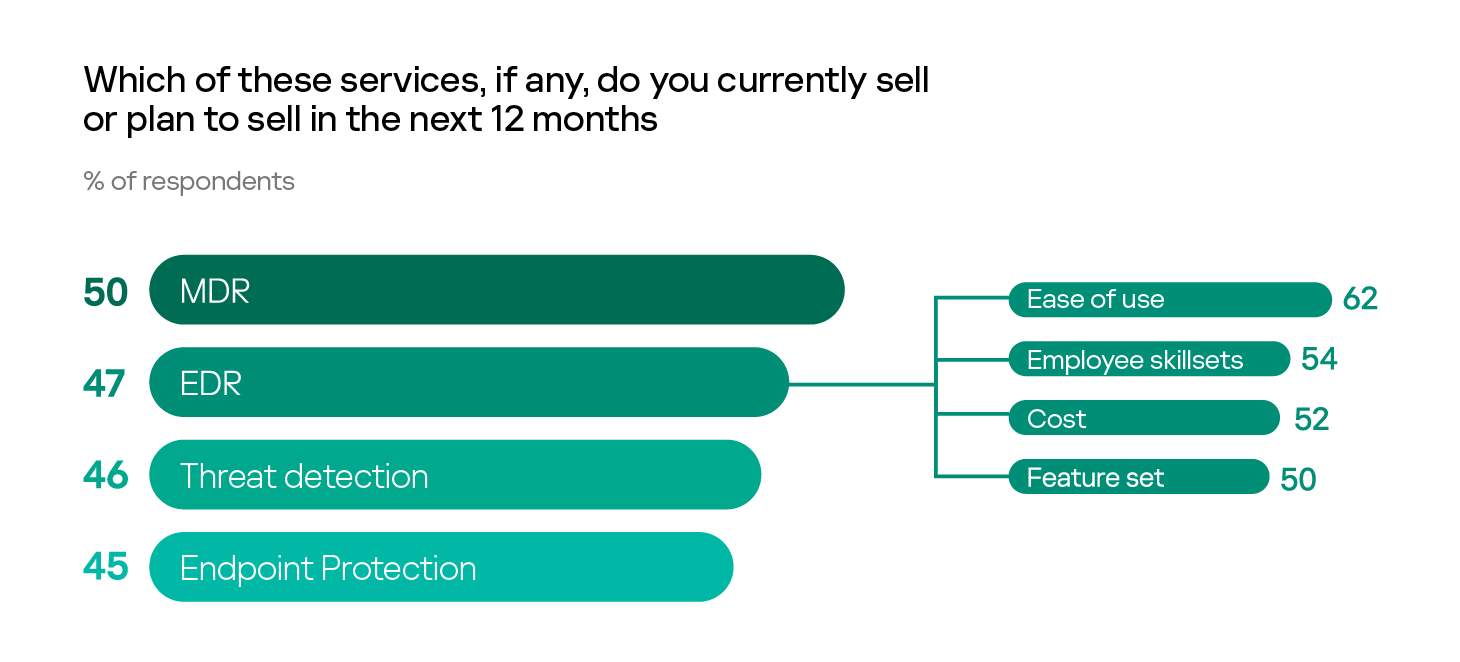 "The survey found up to 50% of the respondents are selling or plan to sell EDR/MDR within the next 12 months," noted Trevor Serebro, MSP and Distribution Territory Channel Manager for Kaspersky North America. "This greatly aligns with the MSPs I speak to daily about these mature solutions as they know offering customers early detection and robust security is a crucial differentiator for MSPs going into 2023."
So, what's new?
From education to hospitality and more, MSPs stretch into nearly every industry; and while the world as we know it is growing, there were a few other industries where MSPs are seeing the most growth. Predictably so, IT is the fast growing vertical for MSPs, possibly due to burgeoning technological advances and more people working remotely. While IT (52%) took the top spot, finance (32%), healthcare (27%), transportation (27%), retail (26%) and manufacturing (26%) followed closely behind showing that there's no shortage of industries looking to MSPs for help with their technological and security needs.
With MSPs selling into a variety of industries, how are they making sure everyone's efforts are worth it? According to respondents, 90% of MSP decision makers require their customers to have cyber insurance (although it varies a bit based on company size). While cyber insurance is still a pretty new concept, it's become a key area of investment for many businesses. Many companies (28%) already invest $25-50K annually on cyber insurance. With MSPs placing such high value on cyber insurance, investments in it are likely to increase as well.
As we carry on into the rest of 2023, the cybersecurity industry should keep these MSP needs, priorities and goals in mind. Unlimited availability and support while remaining both time and cost-efficient are the new industry standard. As the threat landscape continues to evolve, operating even remotely below standard practice offerings seems unwise.