Small businesses rely on managed service partners (MSPs), but MSPs historically have lacked killer security apps and support. That's where Kaspersky Lab comes in, integrating award-winning security with outsourced management services. In January, we announced the launch of our partner program for MSPs.
We were confident that our program would be a great help to MSPs looking to meld our award-winning security with their support infrastructure. Then, at the MSPWorld 2017 Conference & Expo, Kaspersky Lab was awarded the MSPWorld Cup for Best MSP Solution.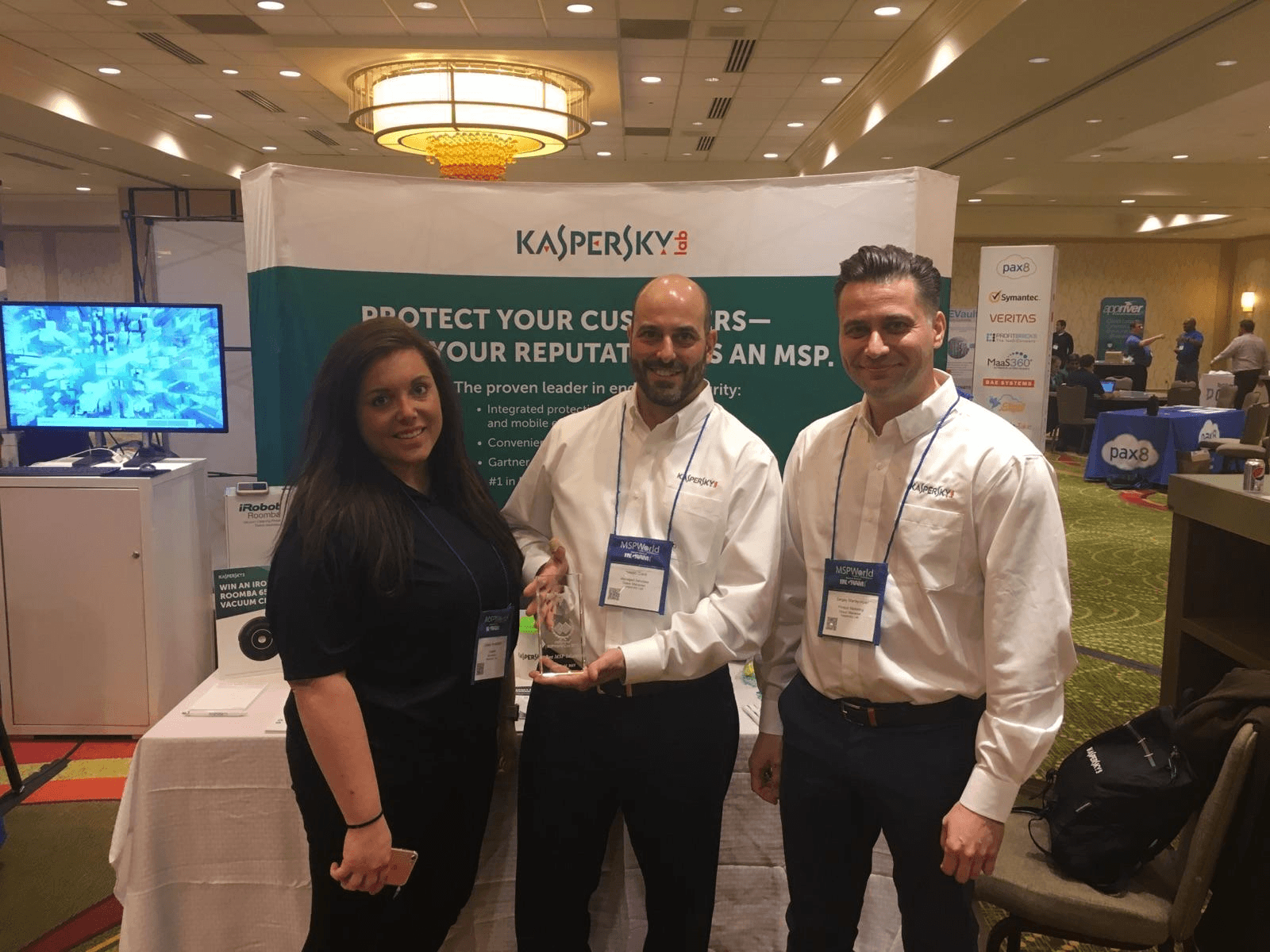 Winner, winner
We spoke with the MSPAlliance, the consortium of MSP owners that runs MSPWorld, about the significance of the award. CEO and cofounder Charles R. Weaver pointed out that rising cybersecurity issues and concerns present a big challenge for managed services providers, adding that MSPs need to address the ever-changing security landscape. Luckily, he said, it's not too late to incorporate security services into their offerings.
https://twitter.com/ModernMsp/status/849342416100491264
Joseph Conti, Kaspersky Lab's head of MSP sales for North America, agrees. "We moved in the channel direction because our partners are asking for support," Conti says. "For this program, we thought about everything from an MSP's perspective. Obviously, our security solution is tried and true. Our MSP program and support take it over the top. It isn't just about providing the best technology; it's also about providing a framework for ensuring the MSP's success."
Congratulations to our #MSP team for winning best MSP Solution! #MSPWorld #infosec #ITsec #MSPAlliance Our offering: https://t.co/2DqipnP78s pic.twitter.com/19ji5mPo5r

— Kaspersky (@kaspersky) March 28, 2017
Program details
The MSP program is for providers that need to add security to their solution — and for providers looking to up their security game. It offers cloud and on-premises models to suit a variety of MSPs.
Product choices include:
Kaspersky Endpoint Security Cloud, suitable for smaller MSP businesses, which allows MSP partners to manage customer infrastructure from the cloud using a multi-tenant cloud console;
Kaspersky Endpoint Security for Business Basic and Kaspersky Security for Virtualization, which scale to the largest MSP environments and add the ability to use a multi-tenant on-premises solution managed by Kaspersky Security Center.
Managed service providers can offer clients of any size a full range of security services to protect all types of corporate devices and appliances. Participation also comes with extra benefits including:
Dedicated technical, sales, and marketing support;
Exclusive access to volume based pricing with a separate MSP price list;
Monthly licensing;
Product and security training and certification;
Standard and premium 24/7/365 technical support;
Extended sales and marketing tools and materials.
Getting started
North American MSP partners can join the program by registering on our MSP partner portal website. Once registered, you can choose a distributor, take advantage of technical and sales training, and gain access to a wealth of relevant marketing materials.